Notes are one of the core building blocks of Clay. We're huge advocates of writing a quick recap after interactions to foster serendipity and thoughtfulness, resulting in more meaningful connections.
Clay Notes support Markdown formatting, and you can reference other contacts bidirectionally with @ as well as tagging contacts with specific labels using # that can be filtered for in Search.
Creating a Note
On Mac and Web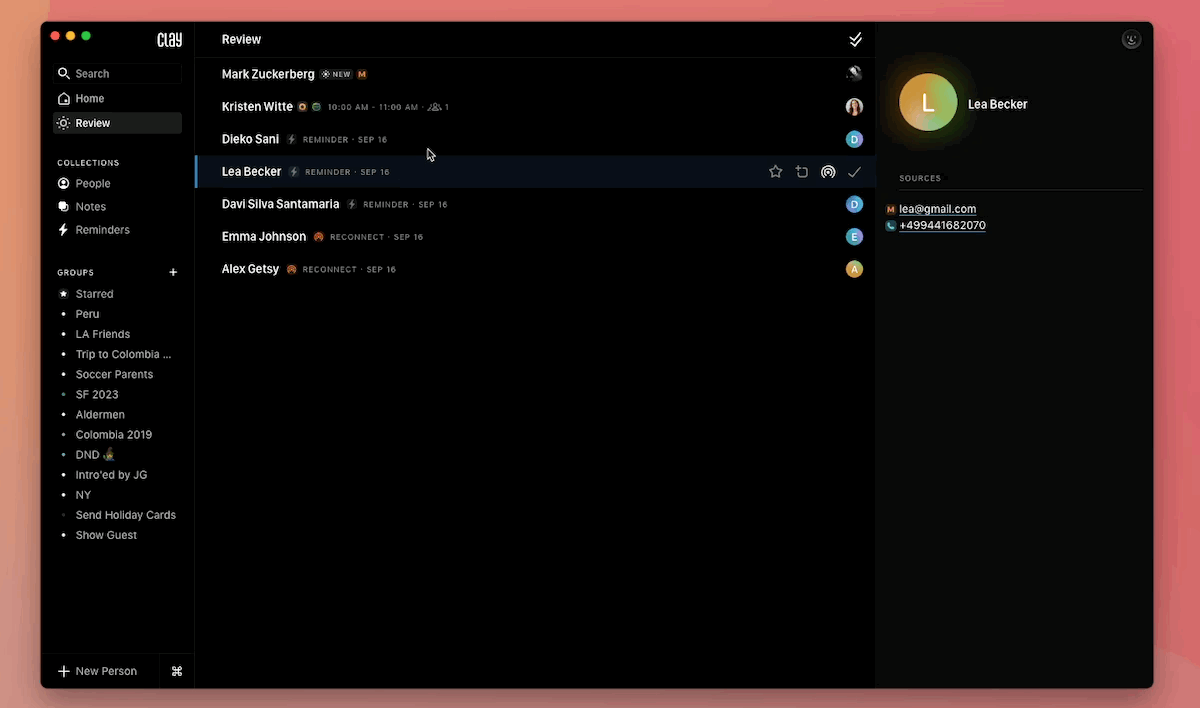 Open a card and click Add Note or hit H
Alternatively,
Hit

N

while hovering over someone in Review, Search, or a Group
Or,
Click Add at the bottom left or type P
Search for and select someone
Type the note into the available field
On iOS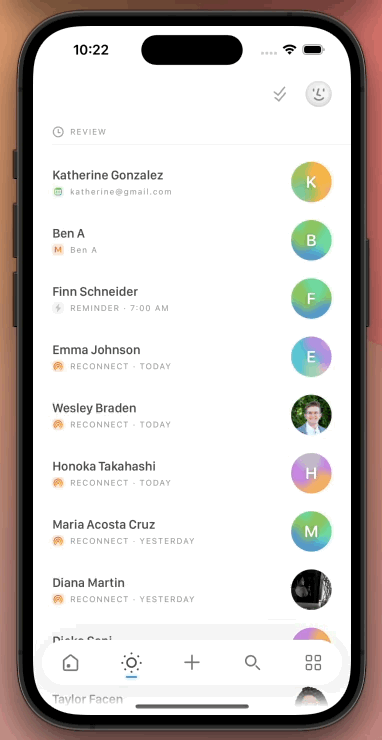 Tap

Add

in the Tab bar
Find the Contact you'd like to add a Note for
Add the Note and save
Alternatively,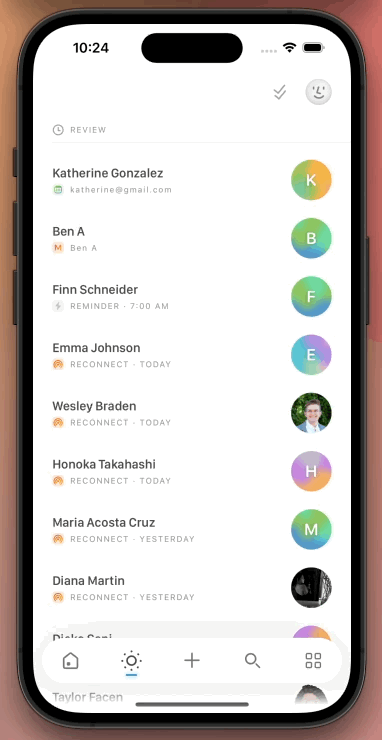 Open a card and tap

Note

in the Action menu
Alternatively,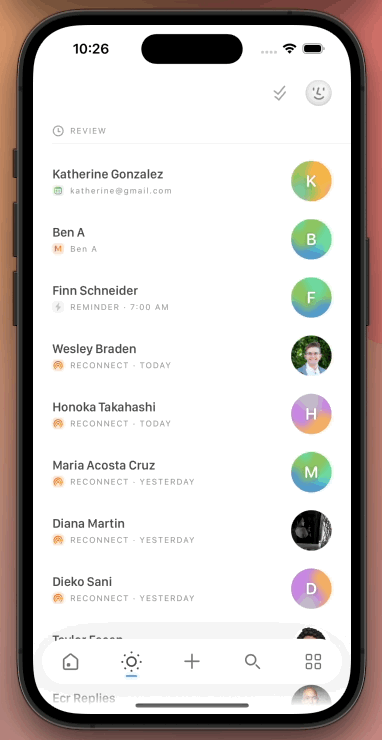 Swipe left on a card in Review or Search and tap

Add Note
🌟 Pro Tip: There are two other ways to create notes within iOS—tap Dictate to use Clay's smart voice-to-text software which adds punctuation and recognizes names or tap Scan to gather all the text from a business card, handwritten note, etc.
🌟 Pro Tip: You can add a note from your iOS lock screen by holding down a pre-meeting notification until a popup appears.
Editing or Removing a Note
On Mac and Web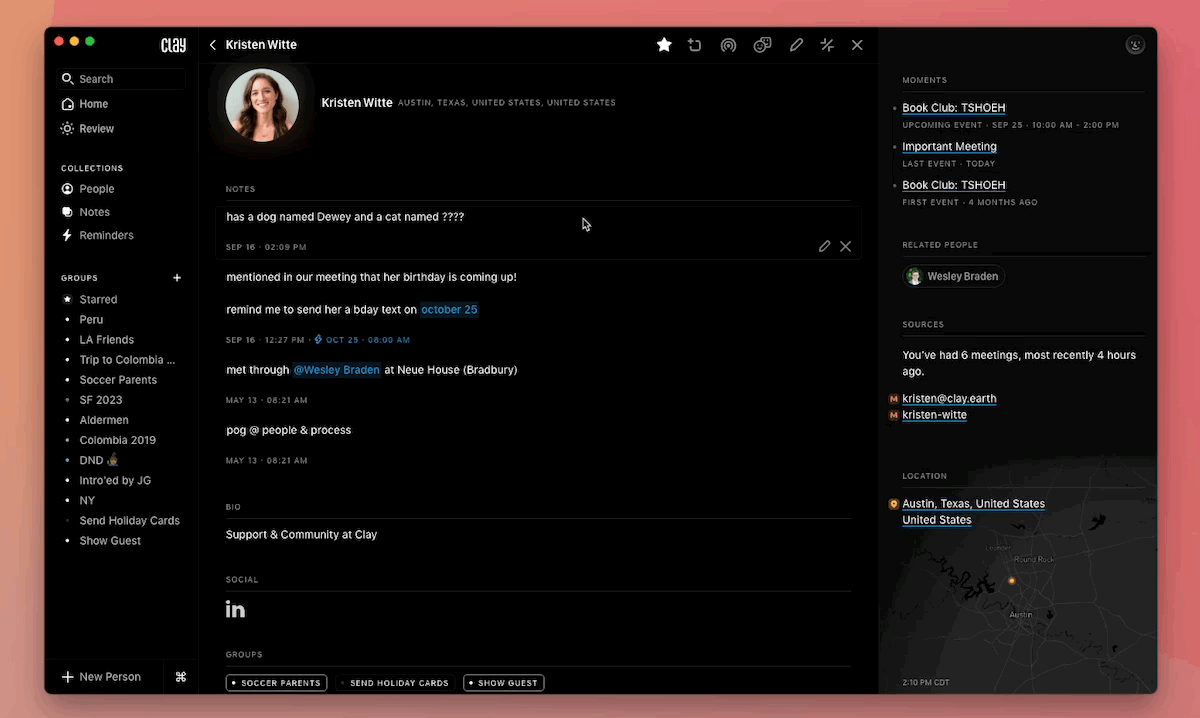 Open a card and highlight a note
Click on it to edit or click Delete
Or,
Open Notes under Collections
Click on the note you'd like to edit or click Delete
On iOS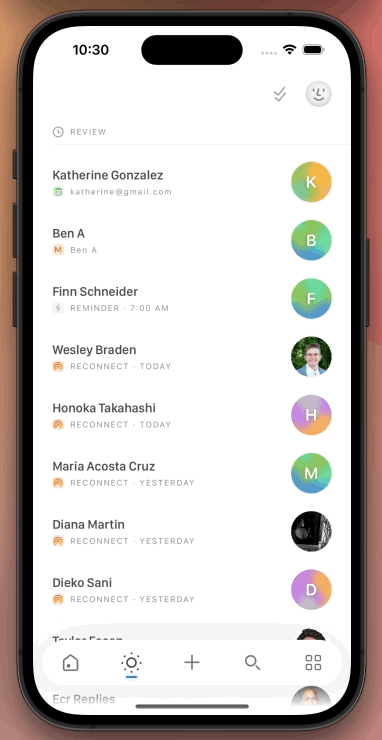 Open a card and select a note
Tap Edit or Delete
Searching your Notes
On Mac and Web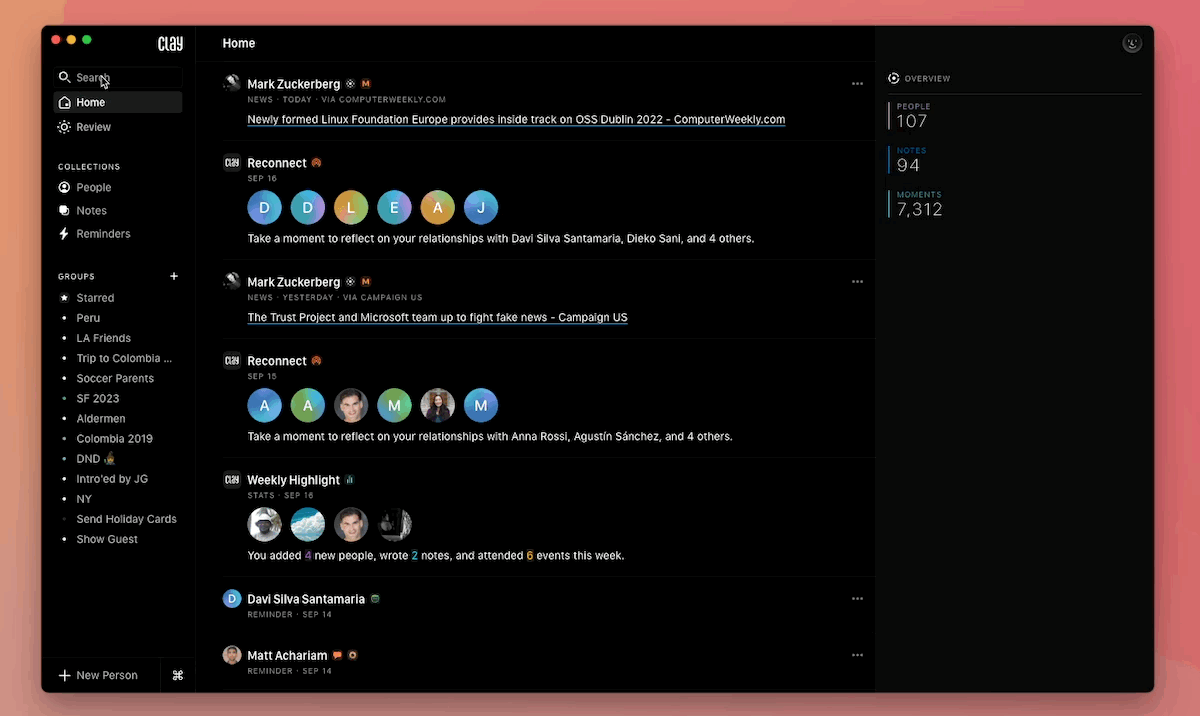 Select Search at the top right or Command Bar at the bottom left (or type / or ⌘K)
On iOS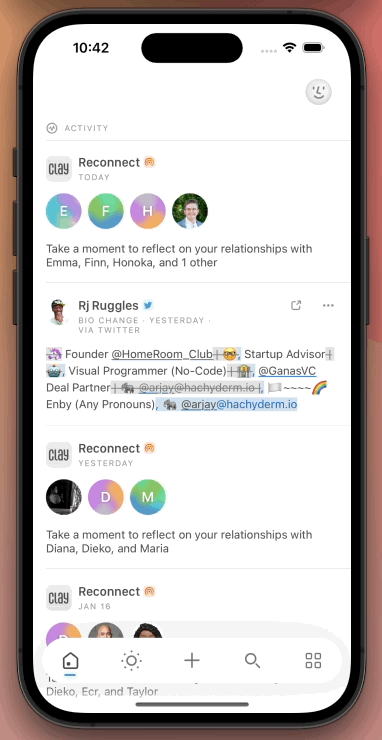 Tap Search in the Tab bar
Viewing your Notes
You can view notes on individual cards or look at all the notes you've taken ordered by recency.
On Mac and Web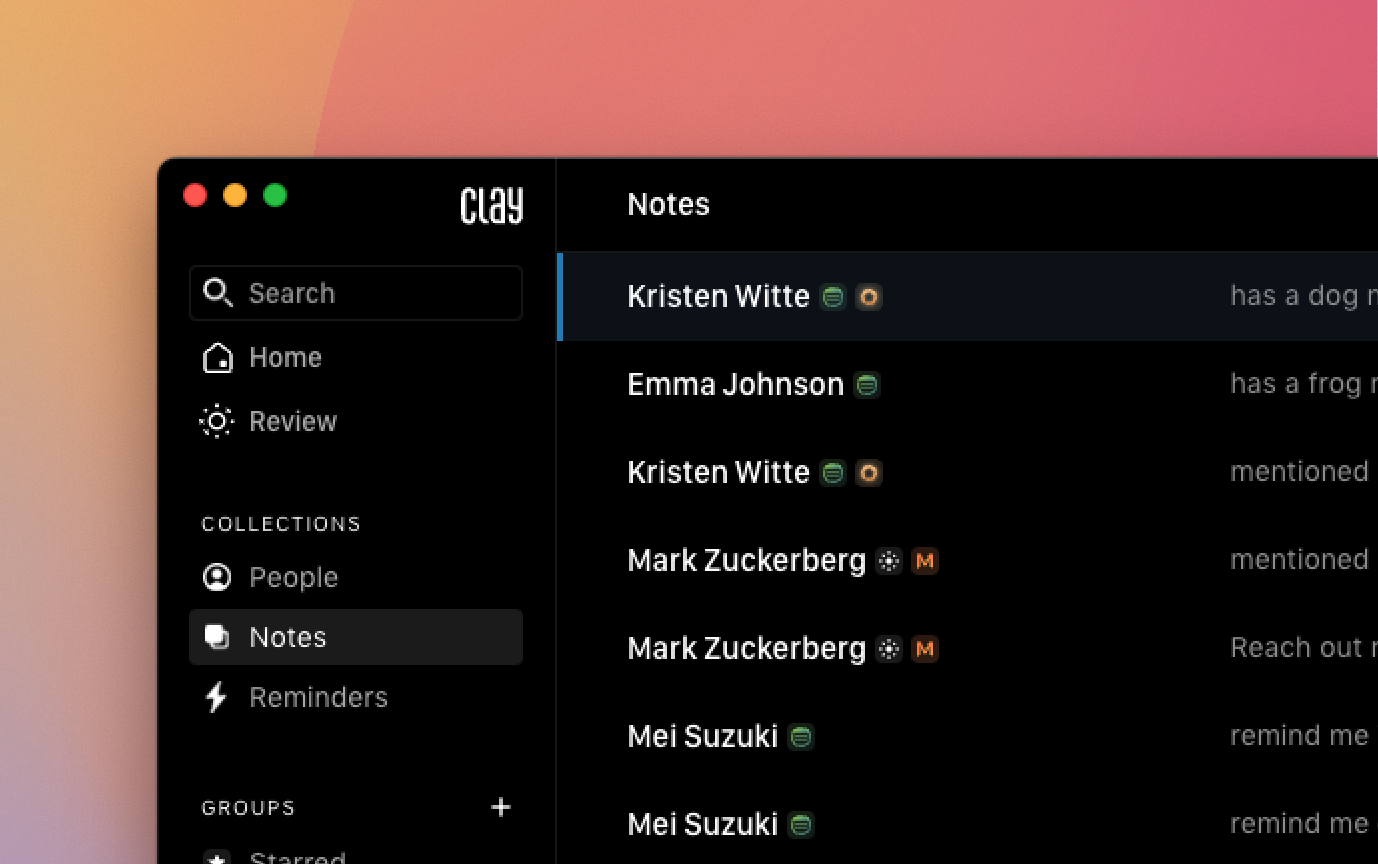 Click on Notes under Collections in the sidebar or hit G then N
On iOS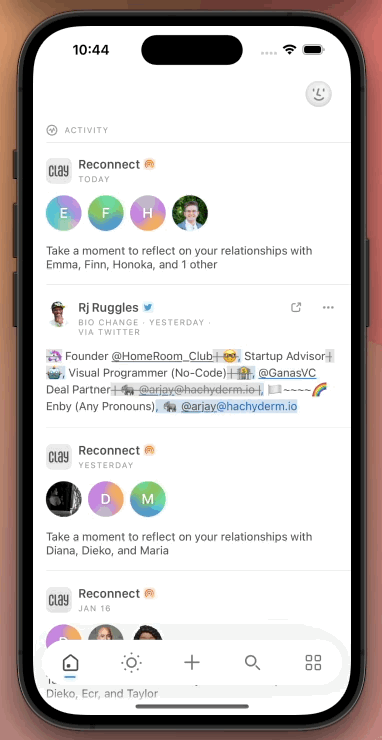 Tap Collections in the Tab bar
Select Notes
Keyboard Shortcuts
G then N to open the Notes Collection
G then H to open the Reminders Collection
N to create a new note from anywhere within the app
In a card
N to create a new note
E to edit the highlighted note
# to delete the highlighted note
⌘F to find something within the card