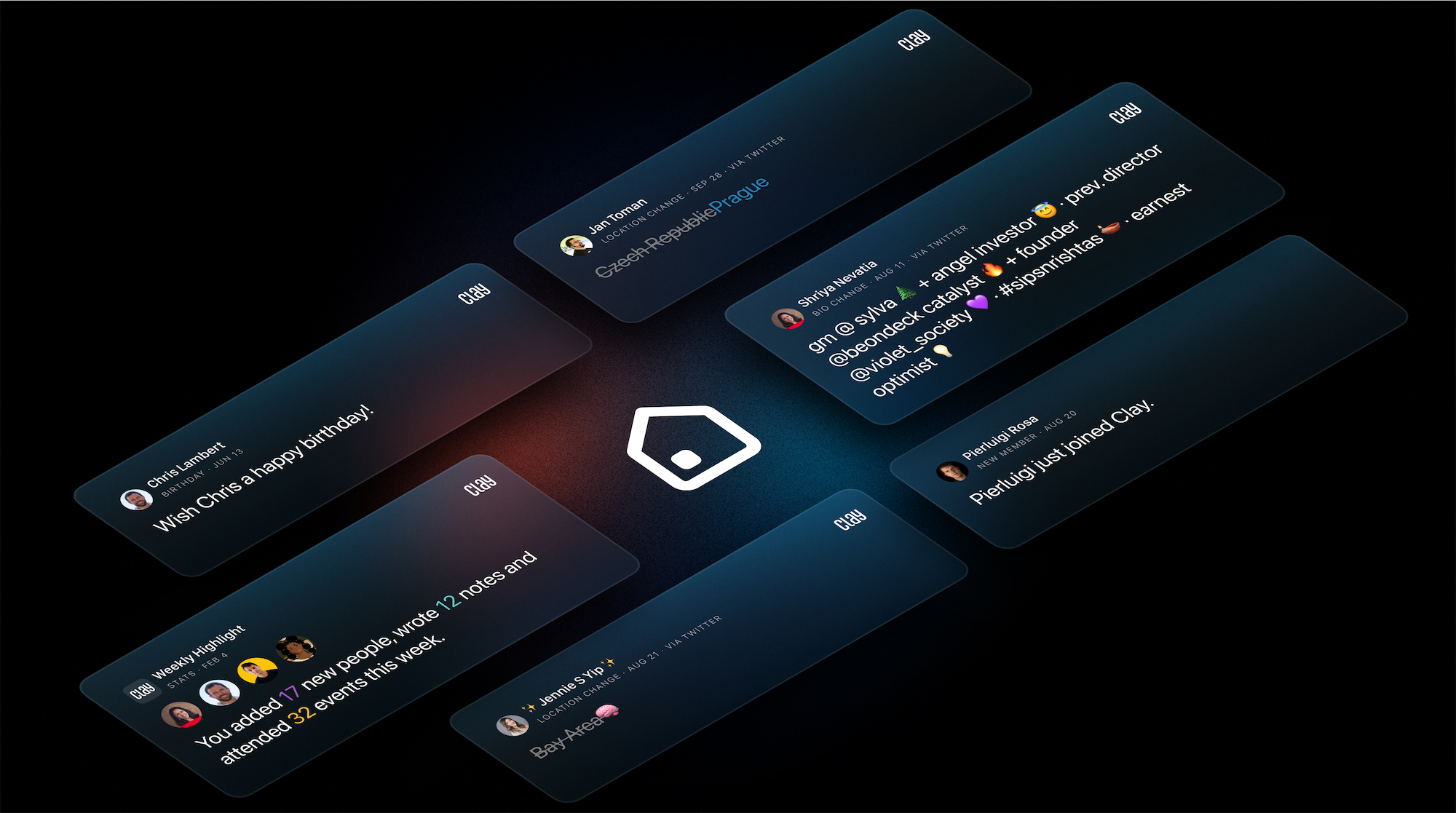 We're excited to announce our biggest update to our Home view in years. We've redesigned and rearchitected the Home feed to be 10x faster, more useful, and enjoyable to use. It's simply the best way to keep up to date with the people in your life.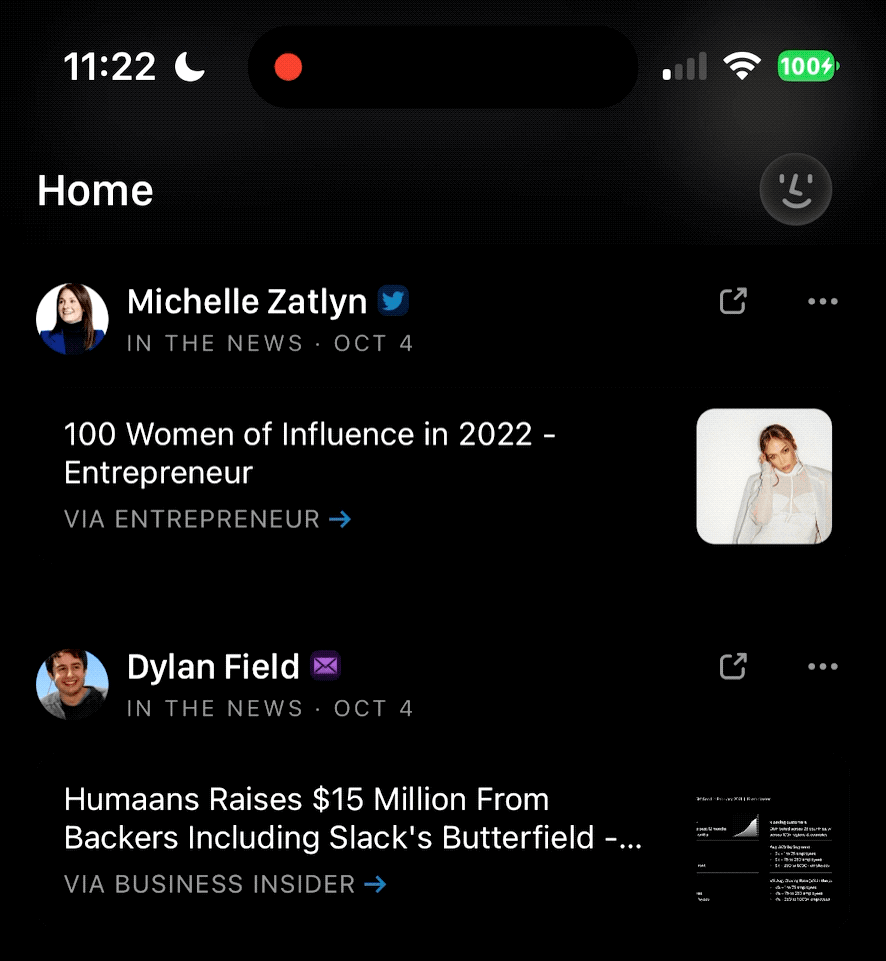 Share updates with others: Every feed update is now shareable with others with a beautiful custom webpage. Simply click on the share icon on each feed item to share to Twitter, LinkedIn, or other apps in one click. Congratulate someone on Twitter about their new job, text someone to ask about their move to a new city, or share a news article to LinkedIn. These new share cards are the perfect reason to reach back out.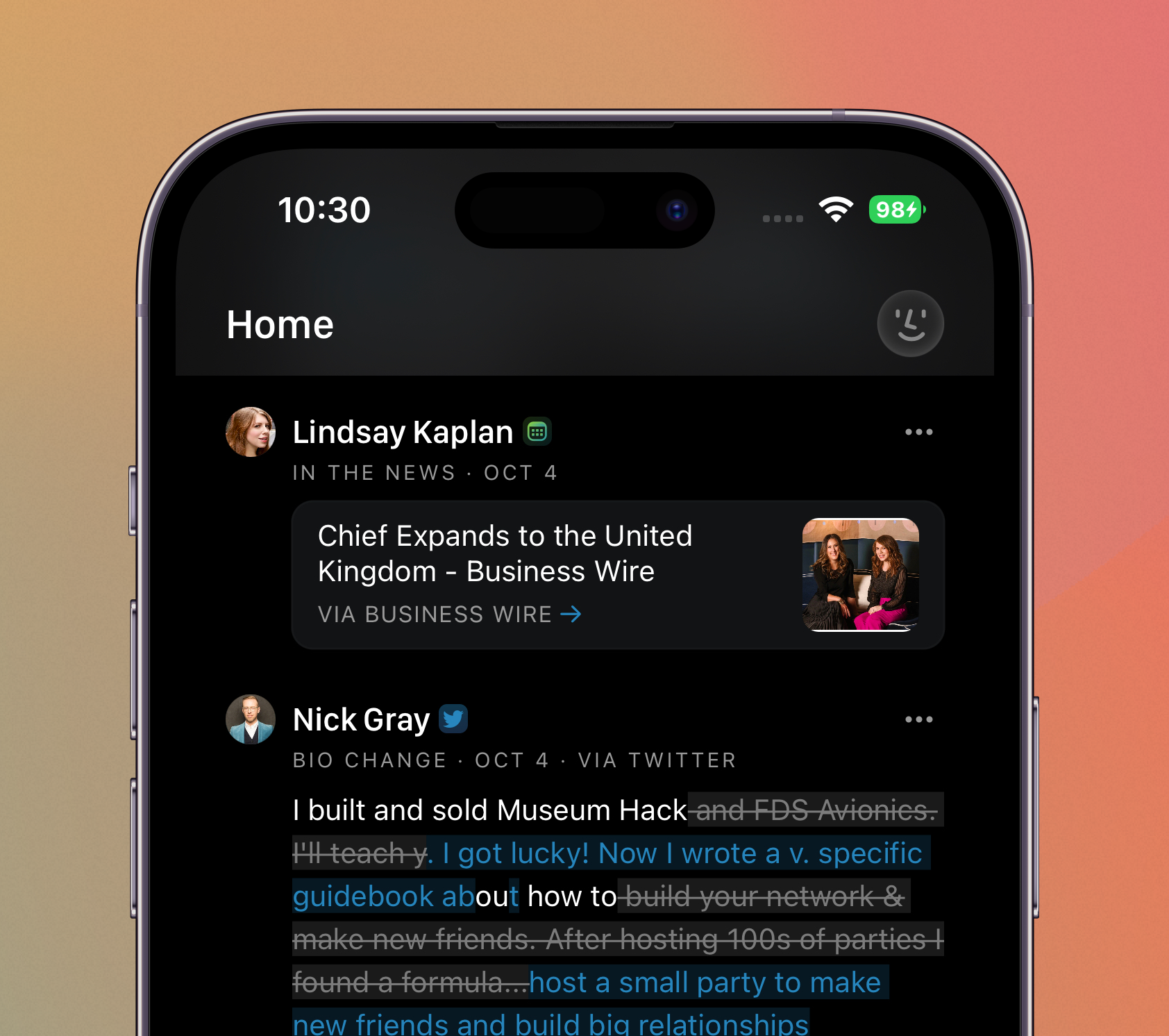 News article previews: Each news article now has a rich preview with titles and images so it's easier than ever to browse updates from 100+ news sources globally.

Birthday reminders: Birthdays now appear in the feed with a stunning confetti effect. And they're also shareable, so it's easy to wish someone a happy birthday.
Quick actions: Take a note or add someone to a group directly from the update.
10x faster load times: We've completely rewritten the Home view to be more performant. Updates display instantly as you scroll, and new items are introduced each hour.
Let us know what you think on Twitter or email us at care@clay.earth.