August 24, 2022
Integrations survey
Our goal with Clay is to help you be more thoughtful with people you know, wherever you interact with them. That's different for every Clay Member, so we'd love to hear from you about what integrations you'd like to see and how Clay can more seamlessly fit into your workflow.
Want to see a Clay Instagram integration? Obsidian plugin? Google Contacts sync? Chrome extension? Let us know!
Improved CSV export
We've rebuilt our CSV export to be backward compatible with Google Contacts and other contacts CSV formats.
Improved compound searches
Complicated searches that work across multiple fields now work faster and more reliably. Try searching things like "emailed last week" or "twitter followers i havent met" without quotes to see it in action, and let us know what else you'd like to search on.
Living happier and longer
This week's featured Stories post reaffirms the importance of being thoughtful — Harvard researchers found that fulfilling relationships have a positive impact on our health and wellbeing.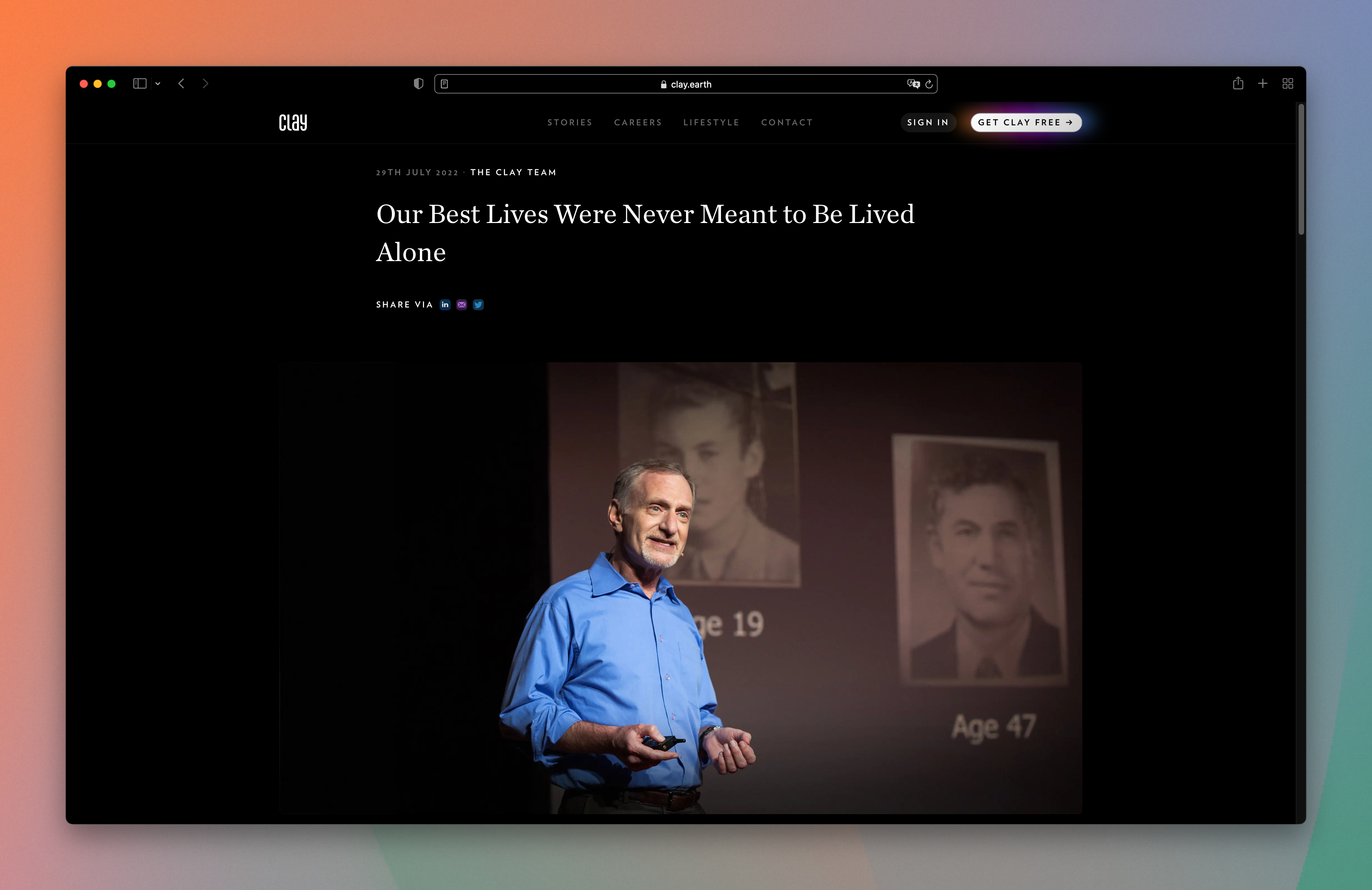 Improvements ✨
💻 Updated copy around confirmation modal when trying to navigate away from a new, unsaved Group
💻 Select search input text anytime a Member navigates to Search
Fixes 🛠
💻 Wording and hotkeys in the "Keyboard Shortcuts" modal
💻 "+" hotkey works properly in Group view
💻 Creating a group with selected contacts using the Command Bar
💻 Clear selected people when the search term changes
💻 Fixed interactions between selected cards in the Command Bar or other actions and the preview pane