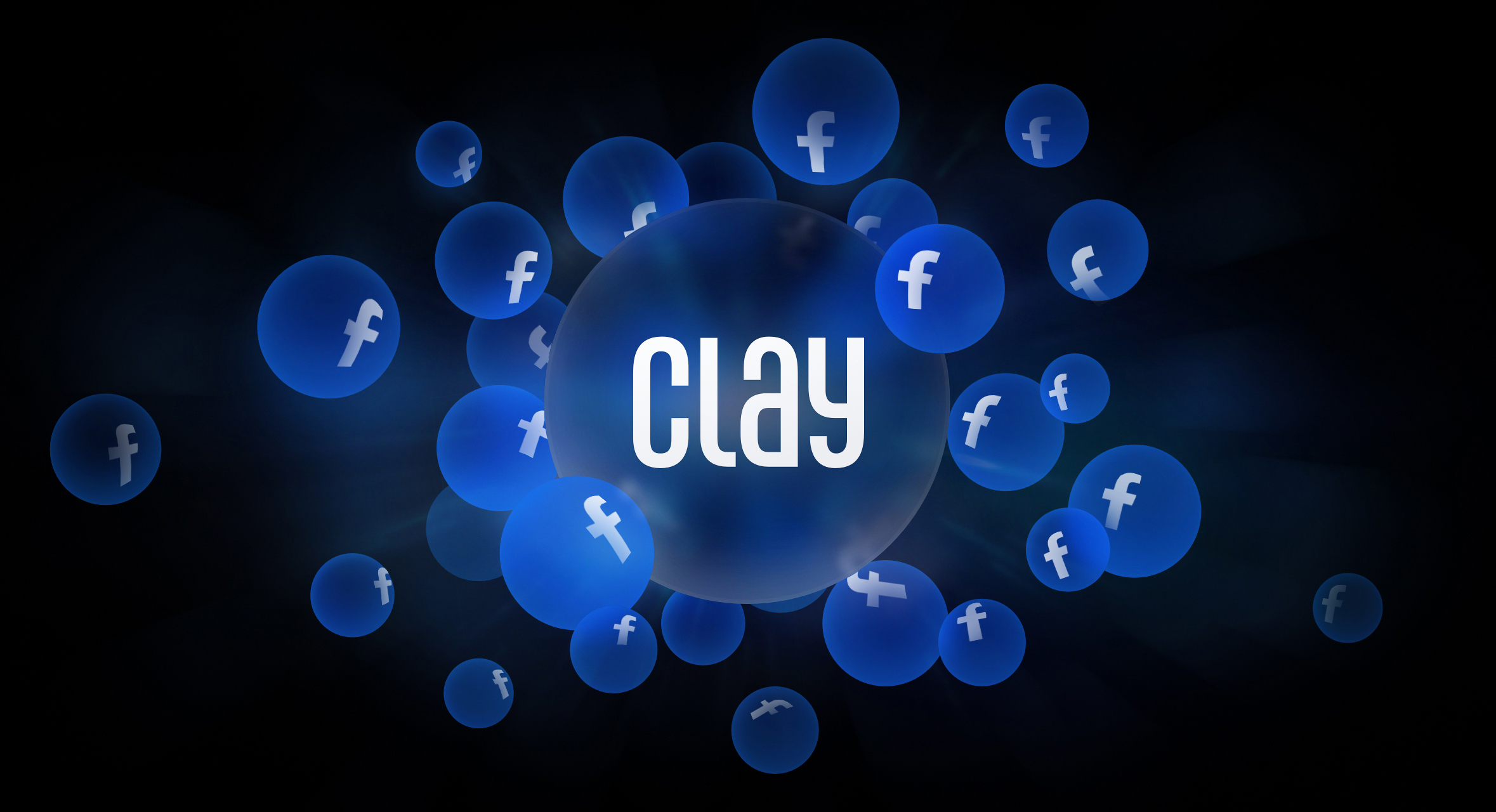 Clay's Facebook connection creates cards for your Facebook friends, so you can take notes, get notified when it's their birthday, and search for them in Clay, alongside everyone else you know.
Connecting to Facebook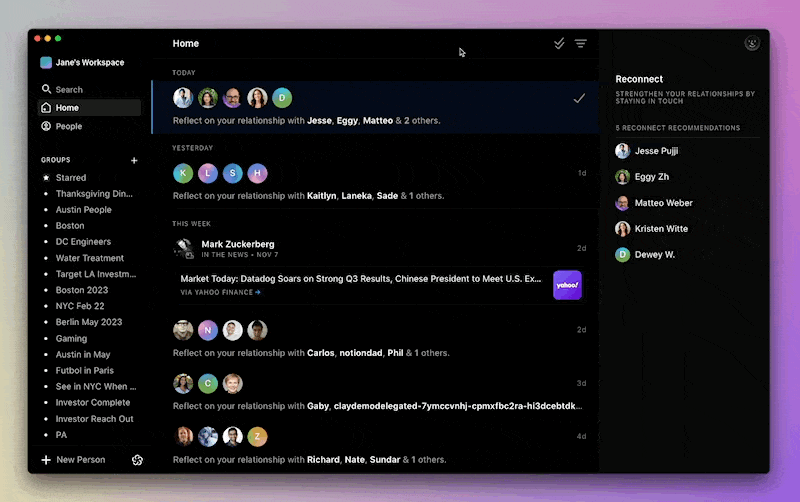 Go to Profile Icon in the top right, then Settings on Mac, Windows, or iOS.

Under Integrations, tap Add Facebook

Follow the Facebook authentication flow

Once you log in, the window should disappear and you'll see a confirmation modal.
⚠️ Leave Clay open while the import is taking place. Closing or quitting the app will stop the import.
What Clay Does
Clay automatically creates cards for your friends on Facebook. Clay will create cards for new people and deduplicate with existing cards when there's a high degree of confidence that the people are the same.
Clay adds birthday information to your Facebook friends, if it's available. If you see a birthday for a friend in Facebook, it will be added in Clay as well.
Clay will continuously reimport Facebook friends in the background. This means you'll always have your newest friends in Clay.
What Clay Doesn't Do
Clay doesn't read Facebook messages, post to your timeline, send friend requests, or take any other action on your behalf. This is incredibly important to us. The full details are posted in our comprehensive Security and Privacy policy.
Clay doesn't store or have access to your Facebook credentials. All processing happens on device, and Clay does not have access to your login email or password.
Clay doesn't share friendship or birthday data with other people. Friendship and birthday data remains private to you, and respects the visibility settings that each friend has on Facebook.