August 17, 2022
Home and Review
As we've grown Clay, many Members have expressed appreciation for how Explore provides conversation starters and updates. To recognize how important it is to the Clay experience, we've renamed it to "Home" and moved it atop the sidebar.
The previous Home view has been renamed to "Review", with all the same features as before, since Clay Members check it each day to stay on top of who they're meeting and who they need to reconnect with.
We have a few more exciting updates for the Home view coming soon — stay tuned.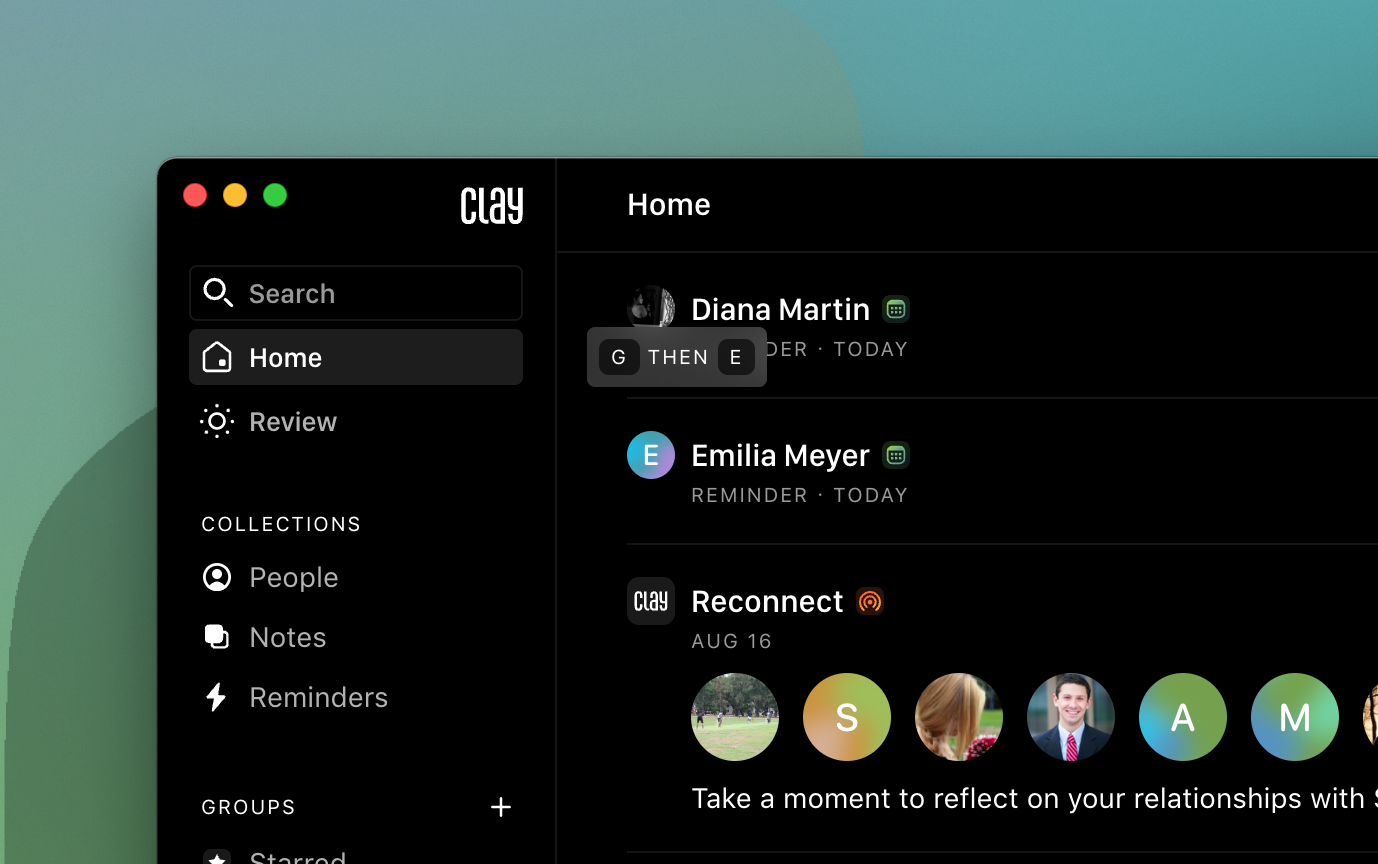 Take action directly from Home on Desktop
Last week's iOS Home actions have now come to Desktop!
Now it's even easier to reach out to people when you see updates. Congratulate someone on their promotion or news article directly from the feed.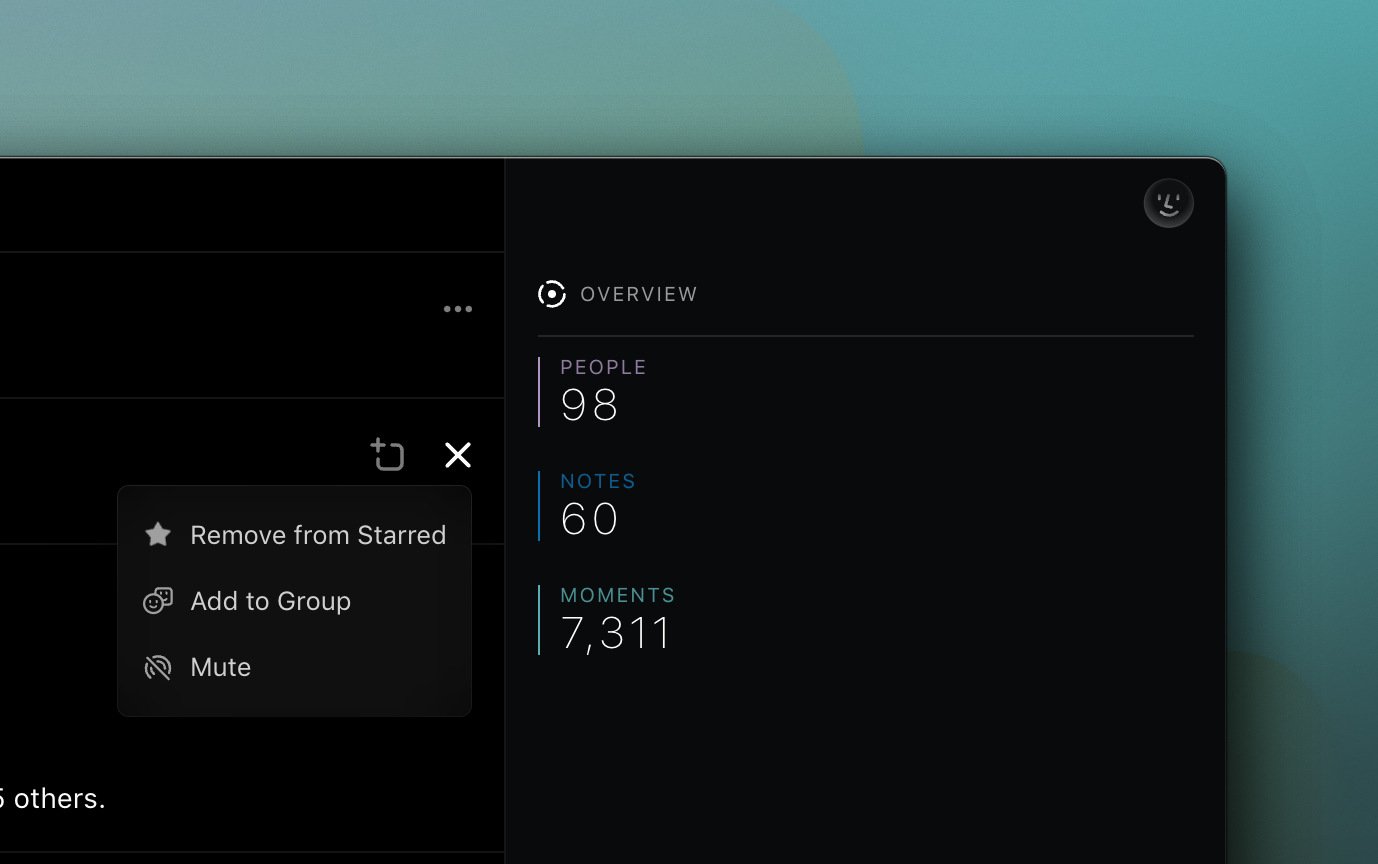 People view
In addition to Notes and Reminders, there's now a view for all of your people, sorted by closeness, last name (default), or recency of interaction. Now all your people are just a click or tap away.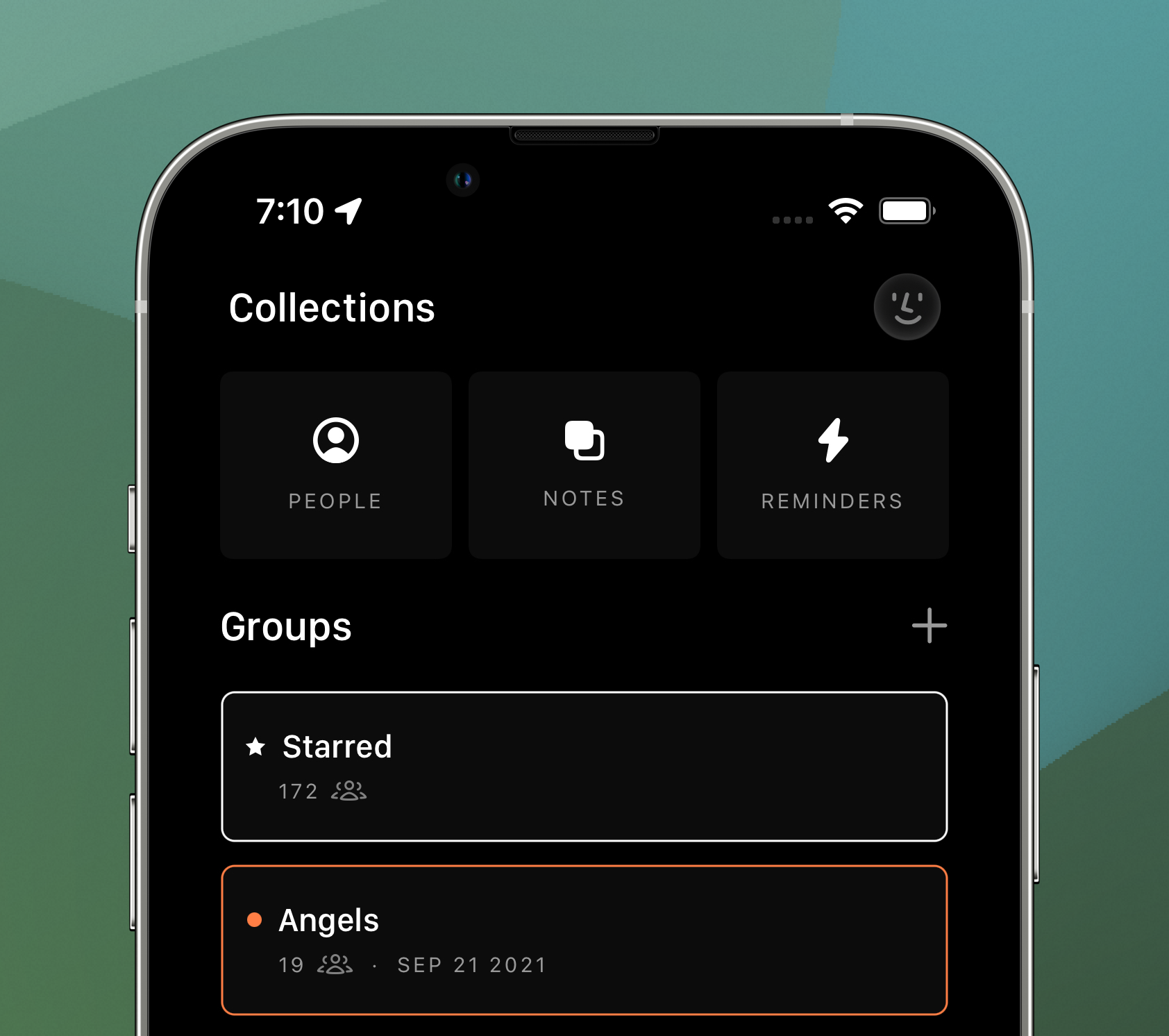 Improvements ✨
💻 Groups load faster in the sidebar
💻 Touchups to the "Add to Group" modal
💻 Use "L" to add selected contacts to a Group
📱 Improved removing LinkedIn and Contacts accounts
Fixes 🛠
💻📱 Upgraded several databases to better handle server load
📱 Fixed a bug where the Explore actions menu wasn't showing up for some users
📱 Fixed a contact selection issue in the group event view