December 29, 2019
Relationship history
• You can now see your first, last, and upcoming meetings with everyone in Clay. More context lets you understand how you know someone — click on any title to see the full calendar event.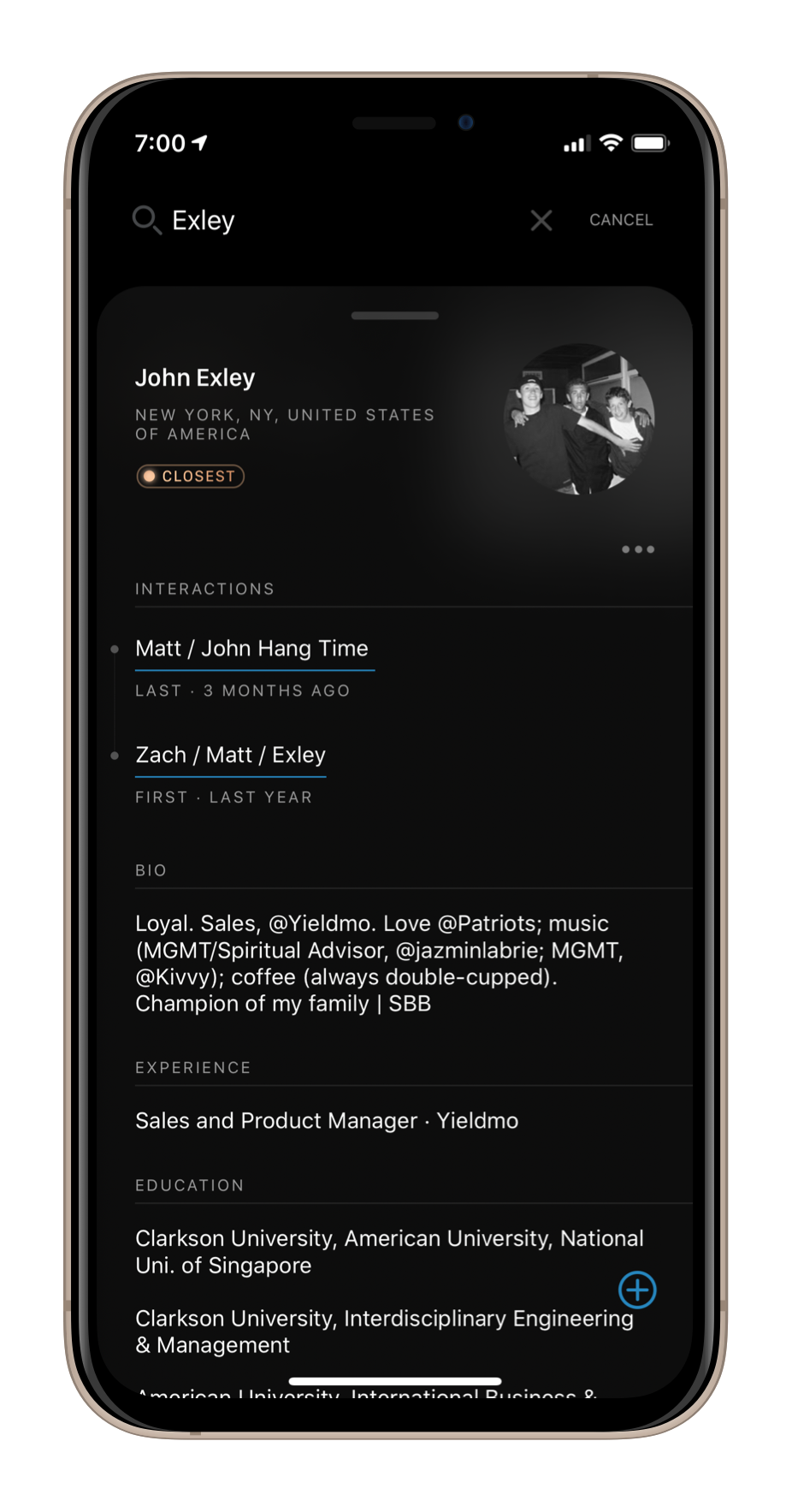 Support and feedback via iMessage
• Reach out to the team with feedback, bugs, questions, and comments by clicking on the chat icon at the top right. We're one of the first partners approved to use Apple Business Chat, and we're excited to hear your feedback!