May 4, 2020
Reminders
• After meeting someone, you often want to remember to reach back out in the future. Now, those reminders are only a tap away. Set a time to reach out and you'll receive a push notification reminder

Enhanced Group Meetings
• Clay's Today view is an easy way to get up to speed on who you're meeting, but large group meetings can often take up the whole screen. Now, group meetings are condensed into one line item that expands into participants (thanks Dan S., Jason B., and many others for suggesting )

Redesigned Search Context
• Search results now feature a new design language to get you the right information at-a-glance, including context on how you know a person best. For example—if you've met someone in the past, you'll see a calendar icon next to their name. If you only follow them on Twitter, you'll see a Twitter icon.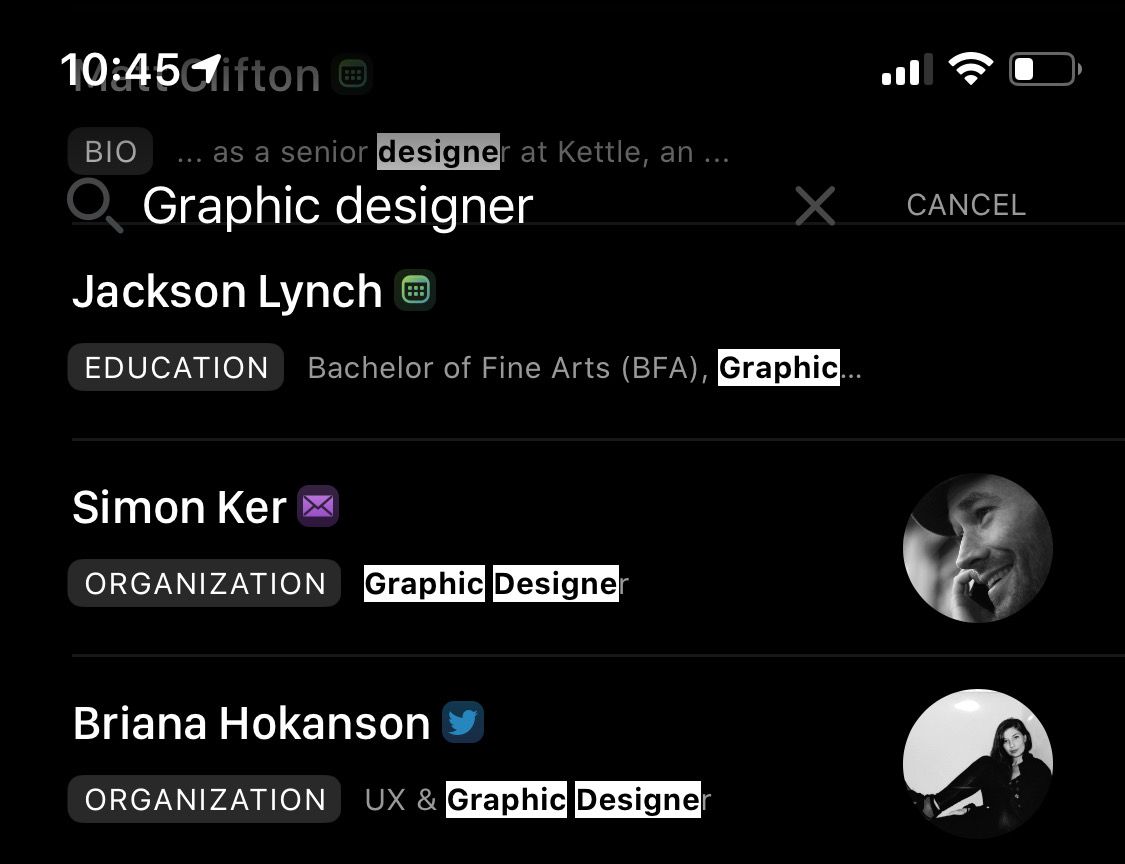 Outlook and Exchange Calendars
• Our friends who use Outlook and Exchange can now use Clay—simply tap "Add Calendar" in Settings.
Better Date Search
• In addition to terms like "recent" or "a while ago", you can now search for terms like "last week", "last month", and "last quarter".
Improvements ✨
Card animations are now 3x faster and smoother
Improved detection of first names
Improved delivery of notifications (thanks Sid J.)
Improved location search
Fixes 🛠
Fix for new Google Calendars not adding correctly in-app (thanks Julian L.)
Remove whitespace from before / after names
Fixed an occasional crash when signing out