June 23, 2020
Reconnect
• When Clay finds someone you might want to chat with again, you'll see them in the new Reconnect section at the top of the Explore view. Tap on the person to view their profile, swipe them away to dismiss, and tap and hold to set a reminder or mute the person if you don't want to be shown their profile again. We'll refine these recommendations over time based on this feedback.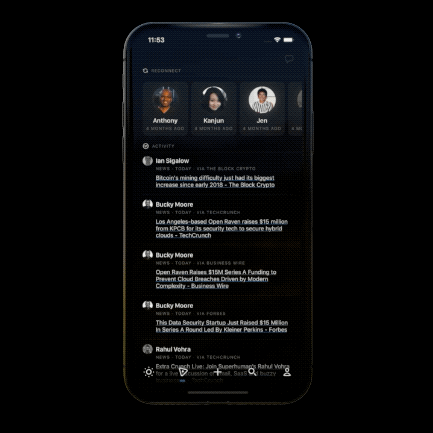 Live moments
• When someone in Clay with a Twitter profile changes their bio, location, or website, you'll see those changes in your feed, along with what was removed or added. You'll be able to reach out at the perfect moment.

News about your network
• Clay monitors thousands of online publications and curates mentions of people you know in the news. These articles now appear in your feed, alongside the person mentioned so you can effortlessly take a note or reach out.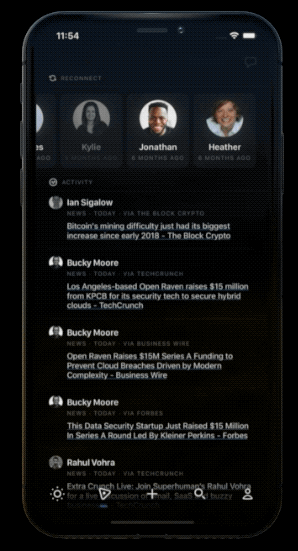 Weekly highlight
• Each week, you'll see a helpful summary of all the events you attended, people you met, and notes you wrote.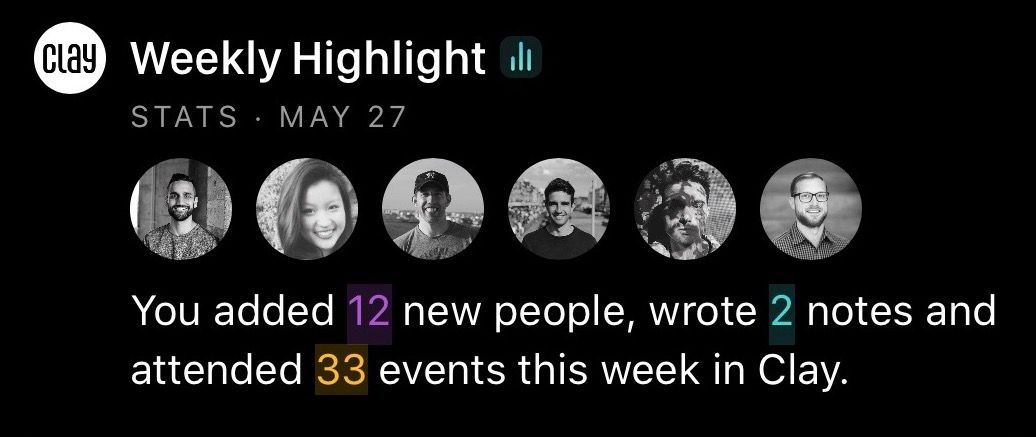 New members
• When someone you know joins Clay, you'll see them in the Explore view as well.
Superhuman support
• You can now compose emails to people in Superhuman.
Improvements ✨
You'll now receive a notification in the iOS app if there is a major update available on TestFlight
New contacts and notes are saved 2x faster
Better delivery of push notifications - more to come here!
Fixes 🛠
Fix for login not working in certain cases