October 8, 2020

Markdown notes
• You can now format your notes however you want using standard markdown—we initially support headings, bulleted lists, numbered lists, and bold/italics. We'll add buttons and a few more exciting features here next, but we wanted to share it with you as soon as possible!
Data quality and accuracy
• We've backfilled hundreds of thousands of profiles with employment and education coverage in the past week, and will continue to improve our data coverage and accuracy.
iOS Spotlight search
• As you view and search people in Clay, those shared results will be made available when you search natively on your phone.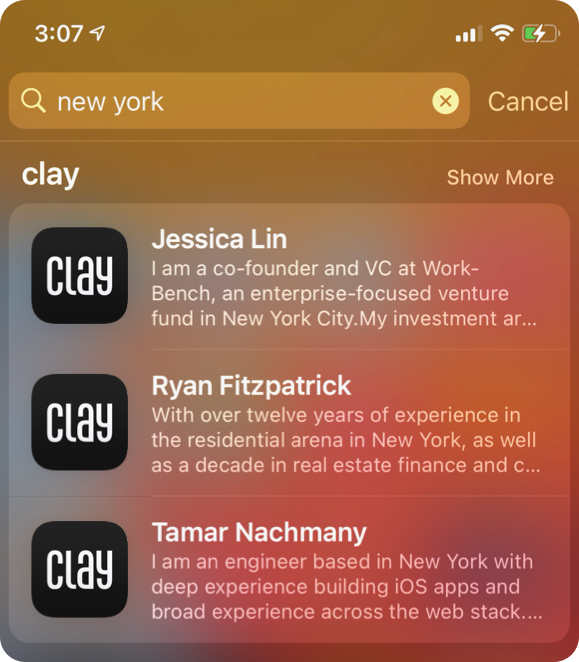 Siri Suggestions
• Siri now learns your routines and will suggest actions that you might want to do in Clay. This functionality is controlled by iOS, and will enable Siri to provide you with shortcuts for things you do often, or at a particular time of day.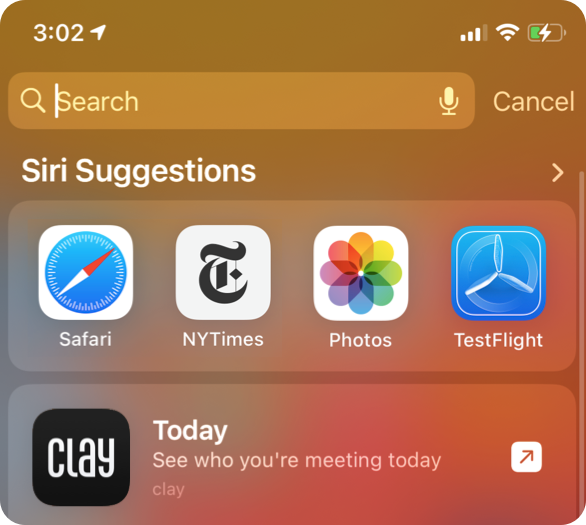 Add and remove sections
• You can now add and remove employment, education, websites, and locations across all profiles on iOS, web, and desktop.
Improvements ✨
Faster overall performance (especially with animations) on iOS 14
Tapping note timestamps on desktop shows both created and modified times
Setting reminders with custom dates using plain English works in desktop (including with times!)
Fixes 🛠
A lot *(a lot)* of iOS 14 fixes
Better feedback after editing profiles on iOS and web
Request Zapier key on desktop now works
Arrow up and down to scroll on Explore and Contact pages
Keyboard shortcut "n" for new note now makes the note field active so you can start typing immediately
Better feedback after editing profiles on iOS and web