November 23, 2021

Starred
• Many Clay members have asked for an easy way to modify who shows up as close, closer, and closest. Now, those three groups (and everyone who was in them) are combined into a new Starred group, right at the top of your list of groups.
Anywhere you see someone in Clay, you can easily star or unstar them quickly. Clay assumes Starred people are important—they're who you want to get closer to, or stay close with. So features we'll be introducing in the next few weeks, like recurring reminders, will rely on Starred and other groups to decide who to show you, and how often they show up.
Open in Superhuman
• You can now open email threads from your Moments natively in Superhuman. Tapping on an email thread or subject line will open the associated thread in Superhuman so you can respond or get context.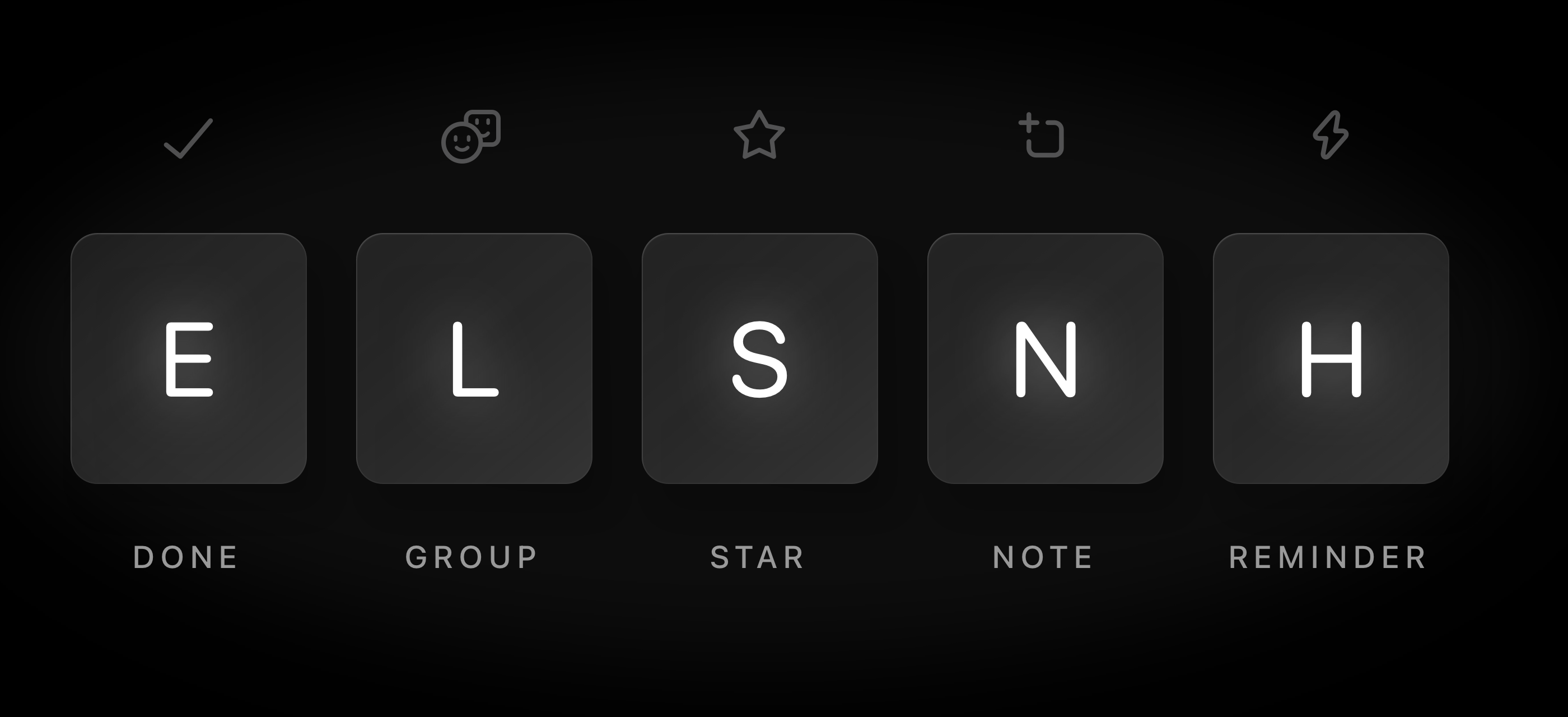 Consistent keyboard shortcuts and home actions
• Clay's keyboard shortcuts are now much more consistent across the application, and more consistent with other applications and macOS conventions.
Star someone with S
Take a new note by tapping N
Add someone to a group by tapping L
Set a reminder with H
Mark done in Home with E
Switch views with G then I / E / N / H for Home
The list of actions you can take from the Home view is now more complete, and you can navigate to everything on the right sidebar with a keyboard shortcut.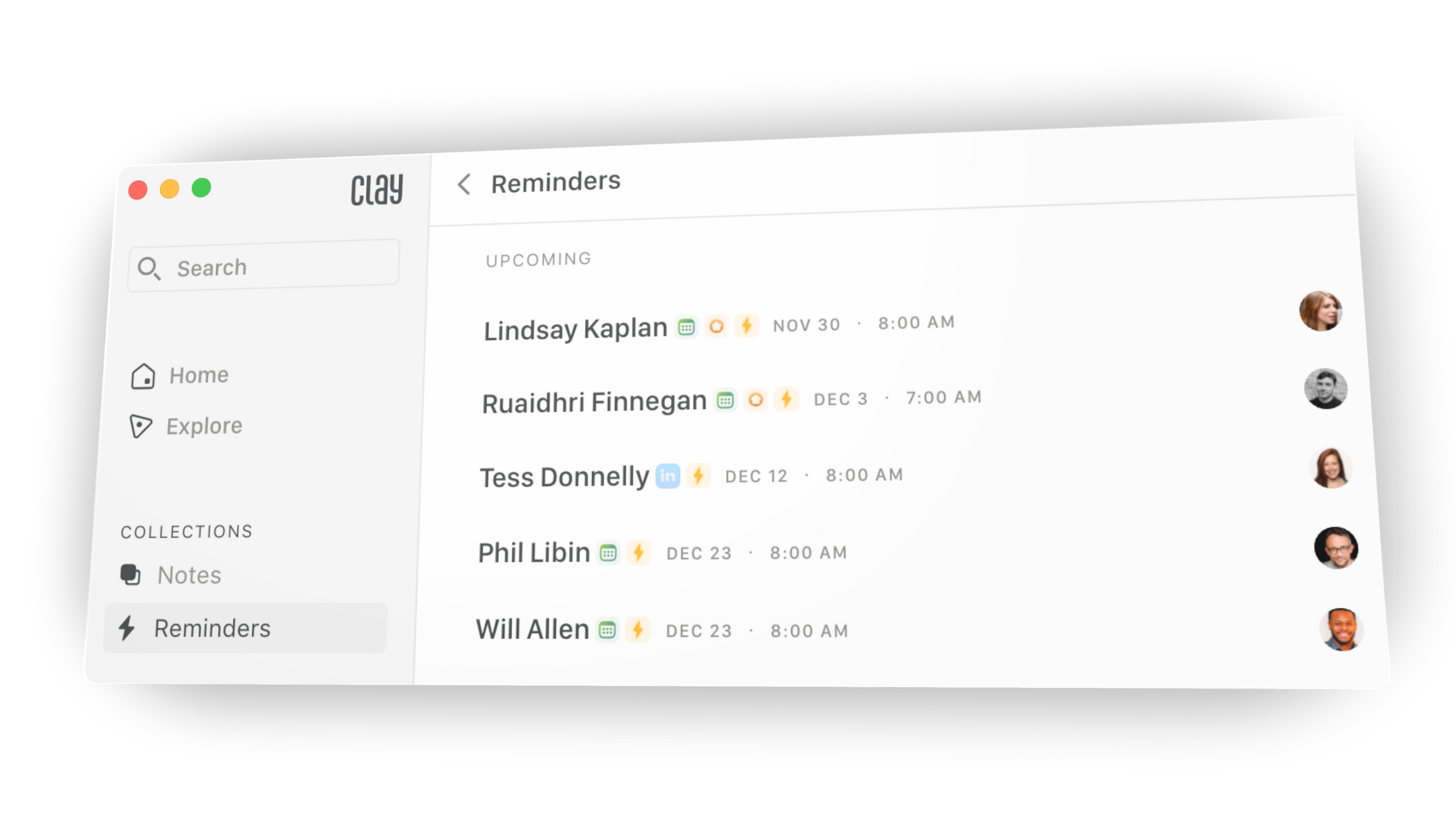 Reminders and Notes screens
• We've introduced a new Reconnect screen across Mac, Web, and iOS so you can quickly see upcoming and past reminders you've set on people. And we've brought our Notes view to iOS so you can quickly view or edit a previous note.
Select multiple people
• Another frequently-requested idea from Clay members, you can now select multiple people in a group, so it's easier than ever to remove multiple people at once or copy their email addresses quickly.
Recent searches
• The Clay search page now shows recent searches, so you can quickly jump to a search term you searched for previously.
Improvements ✨
📱 Updated minimum iOS version to 14.0
🖥 Allow ⌃ P and ⌃ N to move up / down in Home view
🖥 Remove transparency on profile pictures in Home view when in light mode
📱 Improved design of the Add screen when adding a note or contact
🖥 📱 Improved LinkedIn import for accounts with large connection counts
🖥 Improved navigation when onboarding
Fixes 🛠
🖥 Fixed issue where some users needed to log in twice with Sign in with Apple