February 18, 2022

Addresses and Locations
• Many Clay members use Clay to remember where their closest people live. Maybe you're traveling to a new city and want to catch up with former coworkers. Or you just received a letter from a friend and want to remember their address to send a gift. With people moving around more often during the pandemic, that's almost impossible to do. Now, Clay fully supports addresses, and displays them with a beautiful, custom-designed map in the bottom of each profile. And Clay shows the current time at that place, perfect for traveling or people you know internationally — no more time zone converting. To add or edit an address, go to Edit Profile and scroll down to Locations. Importantly, this works even if you don't have a full address for someone. Clay will continue to use locations from other social networks you connect, so you don't need to add location data yourself. And Clay works behind the scenes to standardize locations, so searching for "nyc" returns people in Brooklyn too, and searching for "France" shows people in Paris even if France isn't mentioned. It's magic — and we can't wait for you to try it.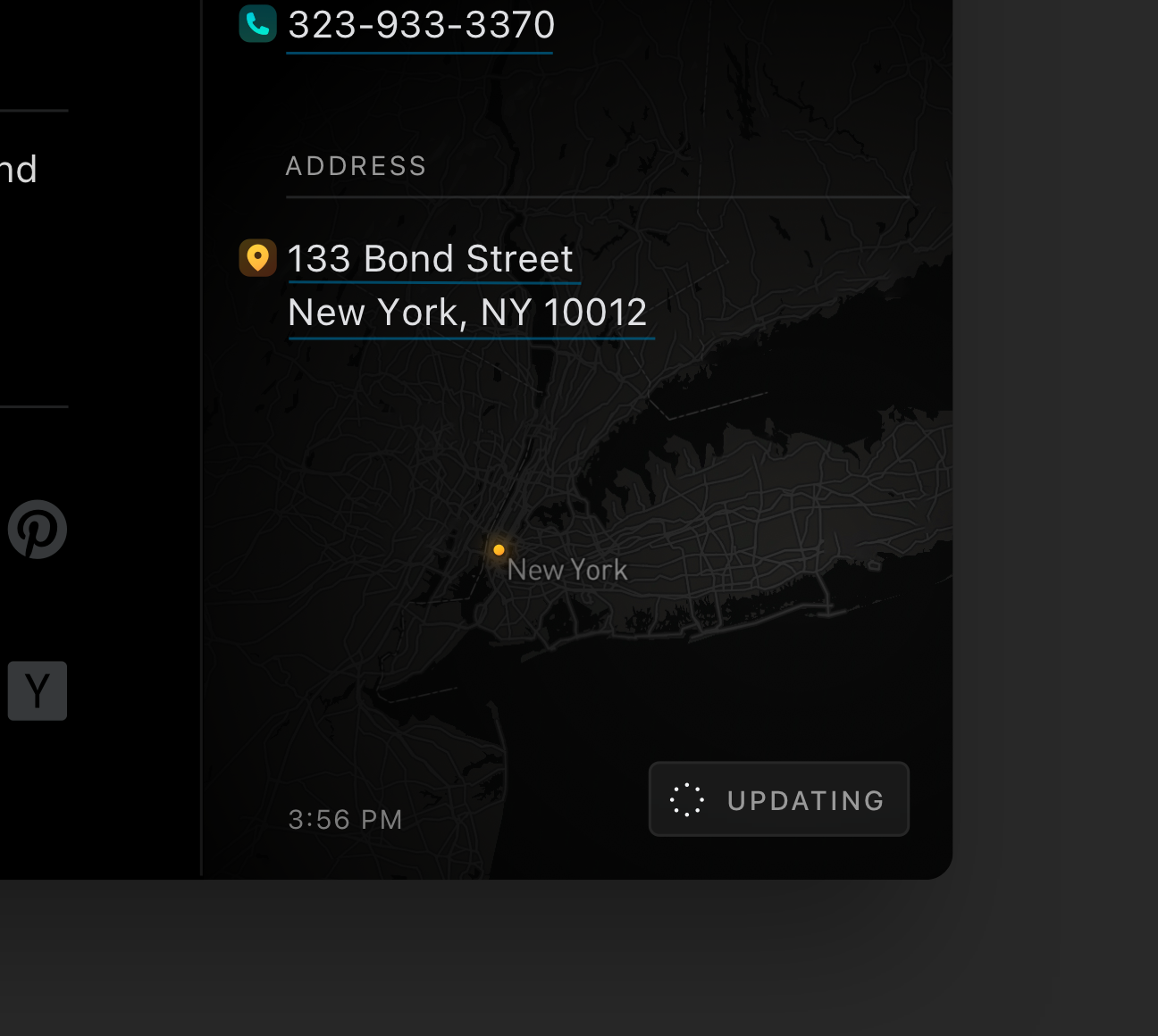 Multiple reminders
• Along the same lines, there are sometimes multiple important dates in the future for a person. You might want to send someone a thank you note next week, but then remember to reach out when they get married in September. Now, since each note can have a reminder, you can take notes about all of those important dates and Clay will remind you when it's time to say hi.
Scan notes on iOS with Live Text
• We've added a dedicated button to the notes experience on iOS, so you can now scan your notes into Clay with one tap. And because both Related People and Reminders are a part of notes, those will automatically be recognized and populated.
Improvements ✨
🖥 New login flow for Mac app that opens in your default browser so login is more secure. As a result, Touch ID works to login when your default browser is Safari (thanks Patrick K. for the feedback on this)
🖥 Switch to a modal view when adding a new person or a new note (if not on a profile view) so that user maintains more context
🖥 Group detail view UX improvements
📱 Group UX improvements, particularly when adding or editing a group
📱 Allow Outlook email accounts to be added on iOS
🖥📱 Tweak LinkedIn sync time to be more frequent on desktop and less frequent on iOS
🖥 Allow user to escape from group edit mode with single tap of "esc" if nothing has changed
📱 Made Home settings more consistent with Mac/Web
Fixes 🛠
🖥 Handle long group names in group detail view on desktop
🖥 Lots of fixes for desktop performance when dealing with deleted contacts
🖥 Fix display bug with stats on Explore view
🖥 Issues with star icon display
🖥 Display correct label for Star icon in cmd-k modal options
📱 Fix an issue displaying all connected accounts
📱 Fixes an issue preventing some users from using 2FA when connecting accounts
📱 Fixes an issue with the app crashing when signing out
📱 Fixes an issue preventing some changes to the Home settings
📱 Fixed some padding inconsistencies in the settings view