April 18, 2022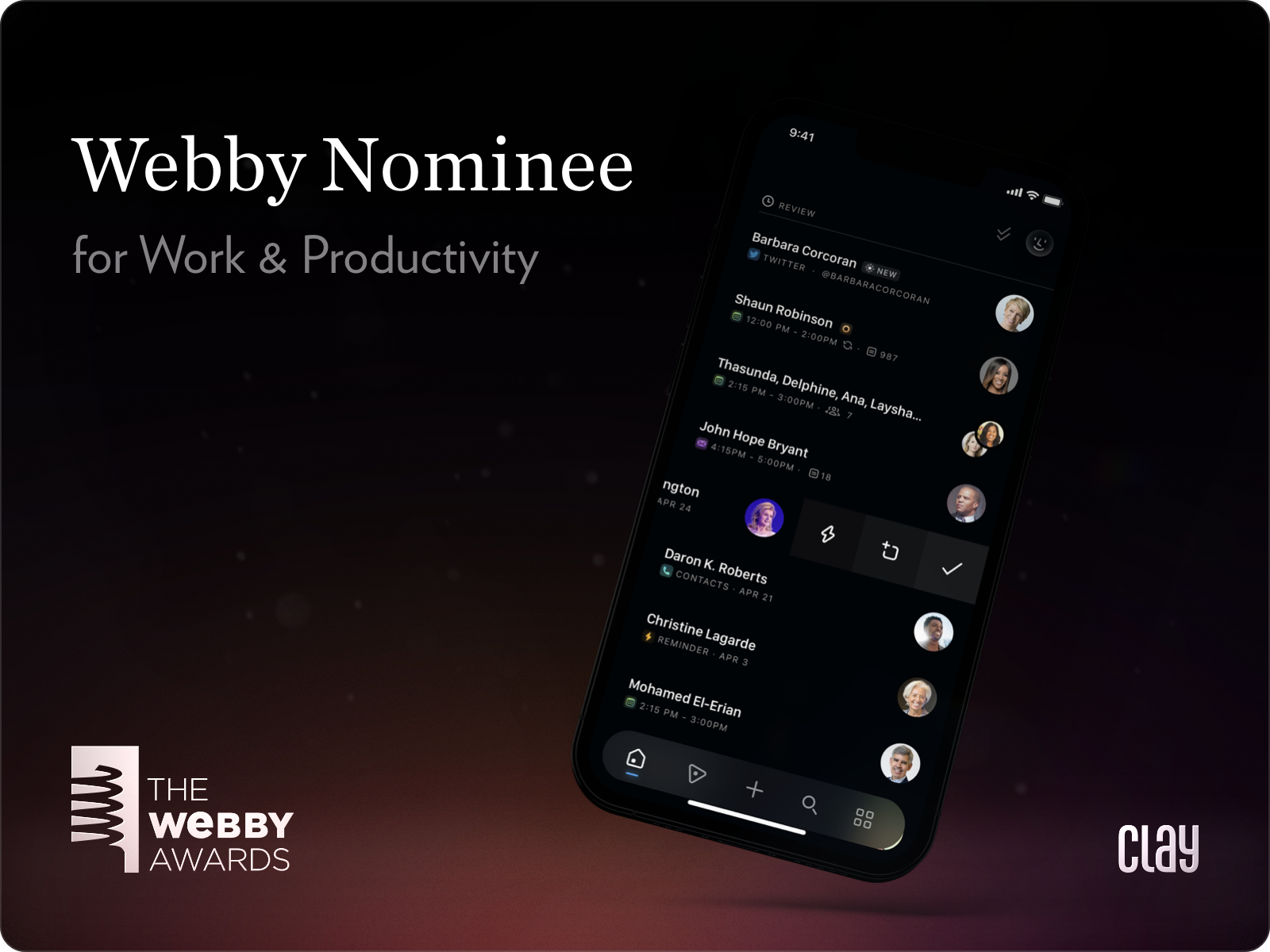 We interrupt our regularly scheduled programming with a special announcement: Clay has been nominated for a Webby Award from a pool of over 14,000 submissions, following in the footsteps of companies like Dropbox, Evernote, Airtable, Asana, and others.
This recognition is the culmination of 3 years of hard work from our team, as well as the support and feedback of our early members.
To our members, we are deeply thankful! We're honored to share this journey with you, and we are excited to continue building a beautiful product for you. Winning would help us get Clay in front of even more people, so we'd love your help to win the People's Voice award. Please vote here, and share with any other friends of Clay.
We're only a few hundred votes away, and voting only takes a few seconds (make sure you confirm your vote over email!)
If you send us a screenshot of your vote, we'll send you a special Clay surprise and enter you into a giveaway for a limited edition embroidered sweatshirt as a token of our appreciation. If you'd like additional entries to increase your chances of winning, you can help us promote our nomination at the link above as well.