If you want to remove an integration, hit the Remove button next to the account in Settings. You'll see this pop up: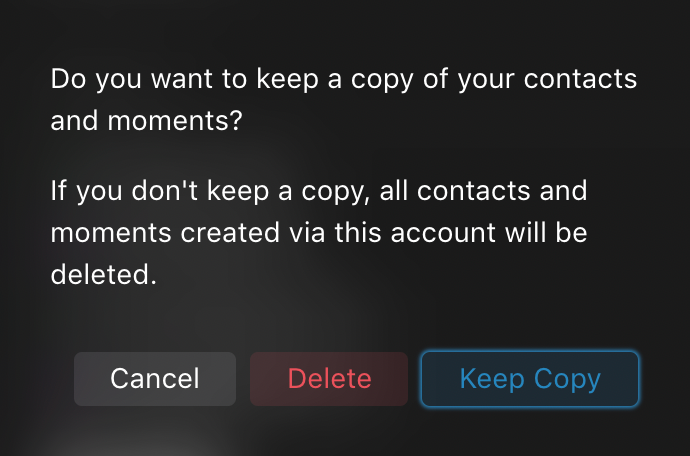 Select Delete if you want all data connected to that account to be removed from your Clay account.
ℹ️ If you select Delete, Clay will not remove any contacts that you've taken notes on, set reminders or a reconnect cadence for, or added to groups, including Starred.
Select Keep Copy if you'd like to keep all information connected with that account in Clay. If you're leaving your company or organization, you can choose this option so contacts you met through those accounts aren't removed from Clay.