Clay profiles allow you to beautifully showcase your professional background on a public website. They display your social links, bio, work history, and recent news with your network. And they're gorgeously presented at a Clay-hosted URL, with your own personalized handle. Here's our co-founder Matt's profile as an example.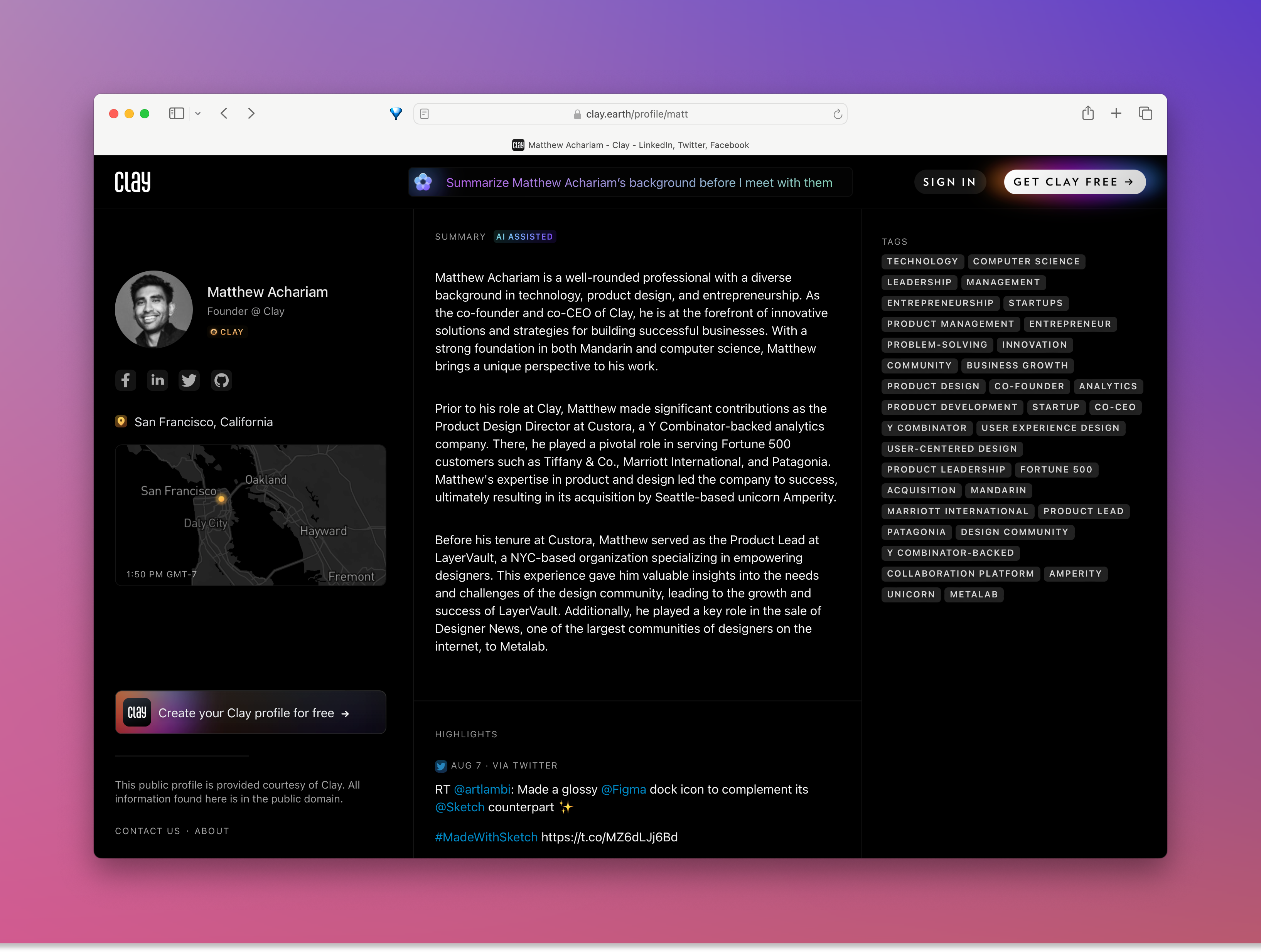 You can preview your profile or change its URL by going to Settings and clicking on your name in the top left. You can also edit the information presented on your profile by tapping the Clay menu in the top right of the app and selecting "Edit Profile". And as always, you can disable your profile in Settings as well.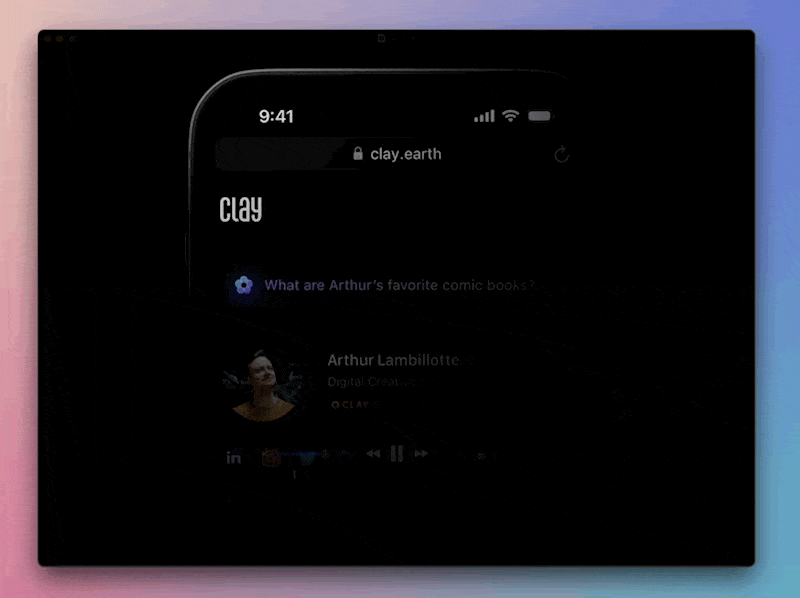 Viewing or Editing Your Profile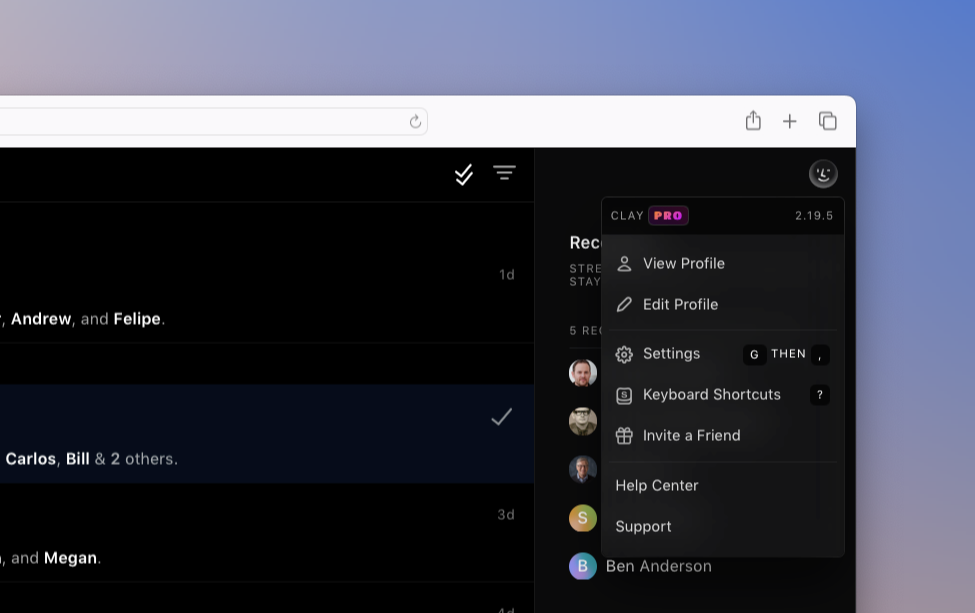 Go to Personal Info in the top right, then View Profile or Edit Profile on iOS, Mac, Windows, or Web
FAQs
Are Clay Profiles available to all users?
Yes! Any Clay member can claim their profile and edit it in settings.
Where is the information in my Clay Profile coming from?
You can edit your Clay Profile by going to the menu on the top-right and selecting Edit Profile. Clay will use that to generate your profile page.
How do I disable my profile?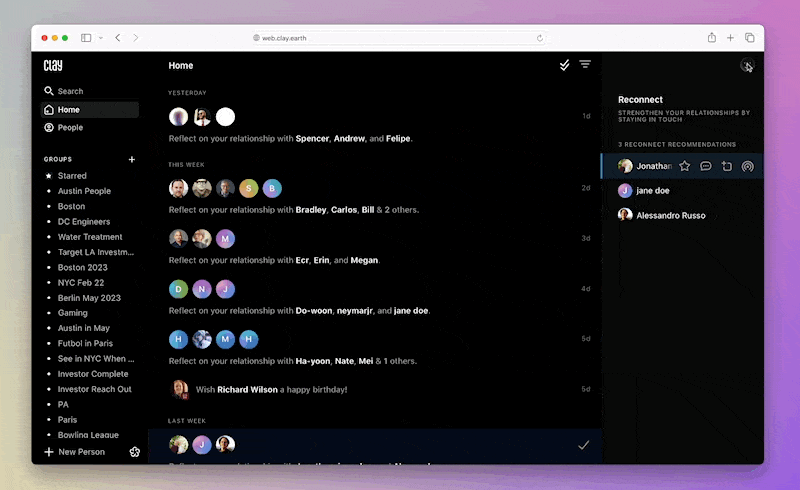 You may go to Personal Info and then Settings. Look for Public Profile and toggle the switch off to disable your profile.