👥 Claim your Clay profile and handle

We're excited to introduce Clay profiles, which beautifully showcase your professional background as a public website.
Clay profiles allow you to share your social links, bio, work history, and recent news with your network. And they're gorgeously presented at a Clay-hosted URL, with your own personalized handle and URL. Here's our co-founder Matt's profile as an example.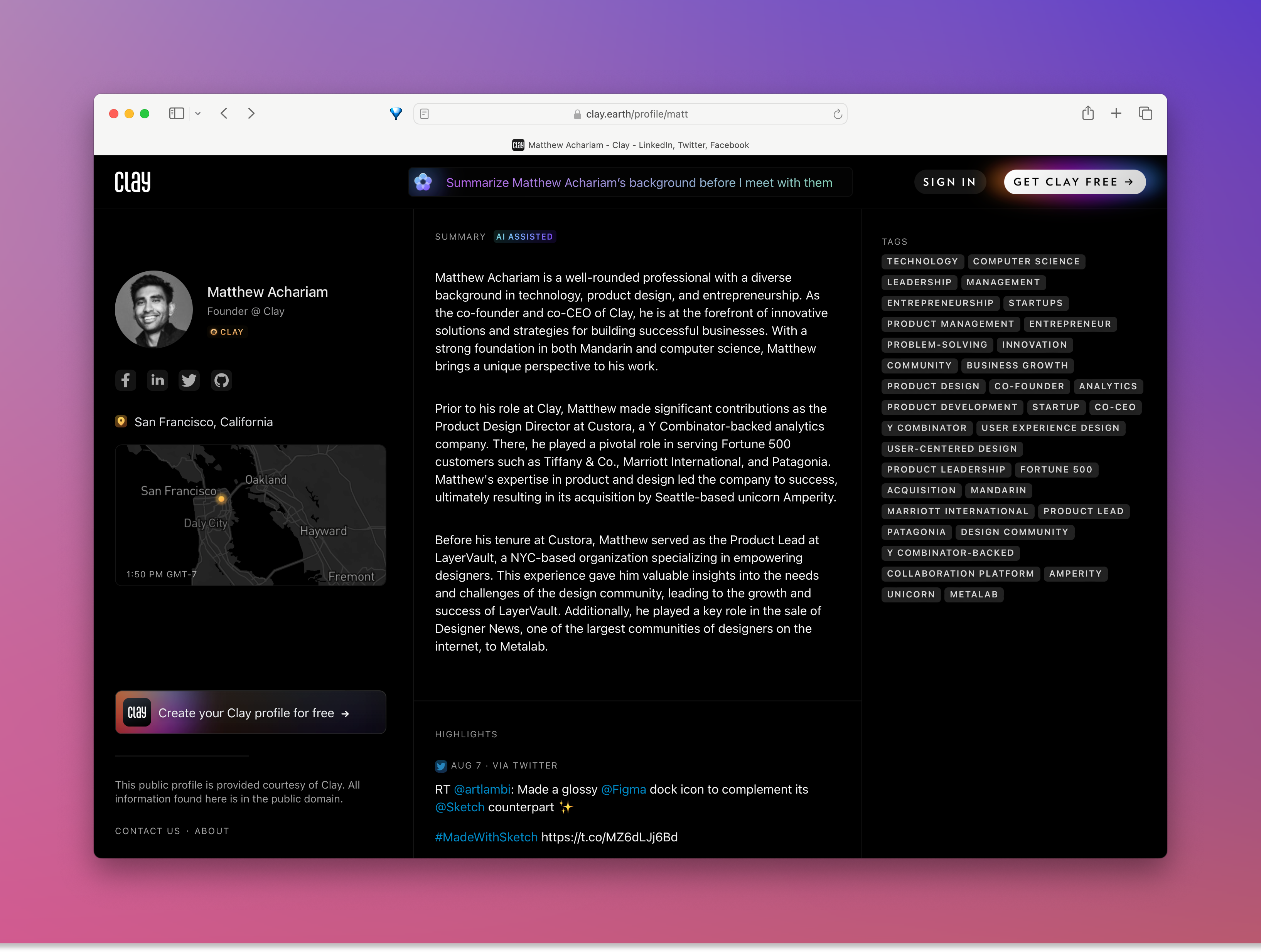 You can preview your profile or change its URL by going to Settings and clicking on your name in the top left. You can also edit the information presented on your profile by tapping the Clay menu in the top right of the app and selecting "Edit Profile". And as always, you can disable your profile in Settings as well.
Clay profiles are a great addition to your personal site, Twitter/Linkedin profile, or email footer! Give it a try today.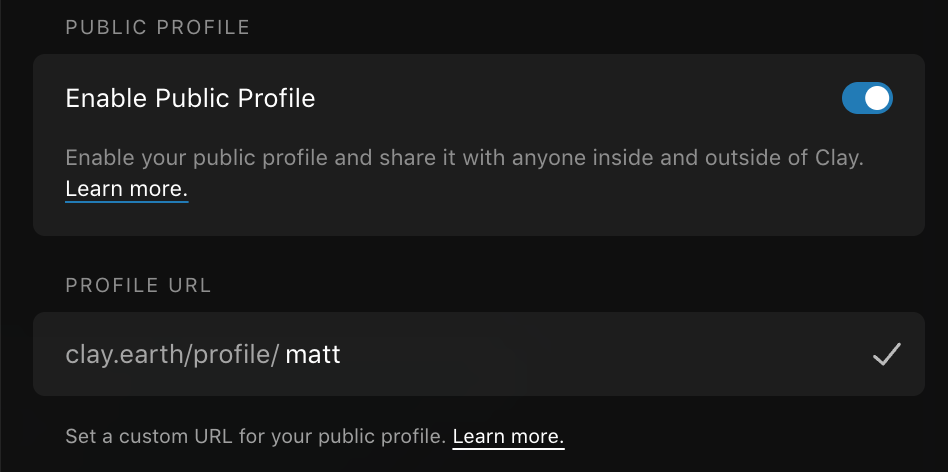 ✨ Fixes and Improvements
💻 Timeline in contact sidebar preview
💻📱 Logout now available during onboarding
📱 Fixed iCloud calendar sync on iOS 17
📱 Fixed the message banner on the latest iPhones