💬 Faster outreach options
We've rolled out a few improvements in response to your feedback while using Clay. On desktop and web, you can now choose whether to text or call phone numbers. Clay will automatically open your default app (iMessage or Facetime on a Mac, system defaults on Windows and web) so you can reach out in one-click.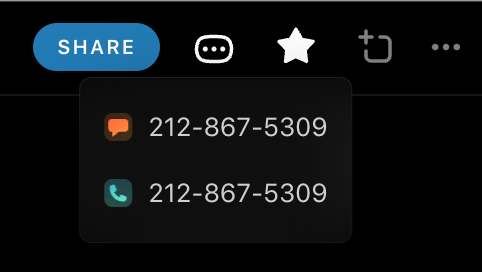 When clicking on a source in the right sidebar, you'll get text and call options as well.
And on iOS, you can click a source to call, text, email, or copy it.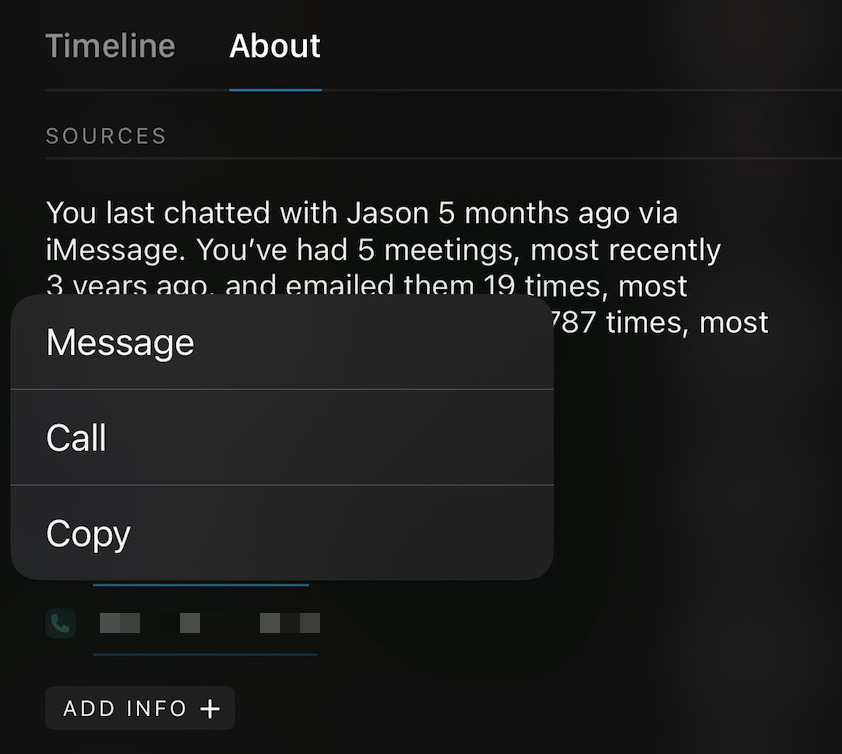 🔎 Improved searching and sorting
Another small but frequently-requested improvement — you can now sort by both first and last name, and you can sort all options (Relevance, First Name, Last Name, Recency, and Created) in both ascending and descending order.
And in search, you can now use lastMet to search for people by interaction date. For example, searching for lastMet:2018 will search for people you last interacted with in 2018, and lastMet:<2018 will search for people you last talked to before 2018. This is particularly useful if you want to organize and clean up old contacts.
✨ Fixes and Improvements
📱 Fixed app navigation on iOS 17
📱 Fixed group selection in the People widget
📱 Fixed widgets layouts on iOS 17
📱 Fixed Restore Purchases flow in paywall and subscription screens
📱 Fixed the app menu not updating after unlocking Pro
📱 Fixed the reminder picker not showing up in the note edit view
💻 Fixed stacking issue in contact sidebar display
💻 Fixed scrolling issues in sidebar navigation in desktop app
💻 Fixed stacking context issue between Timeline filter and profile view header menus