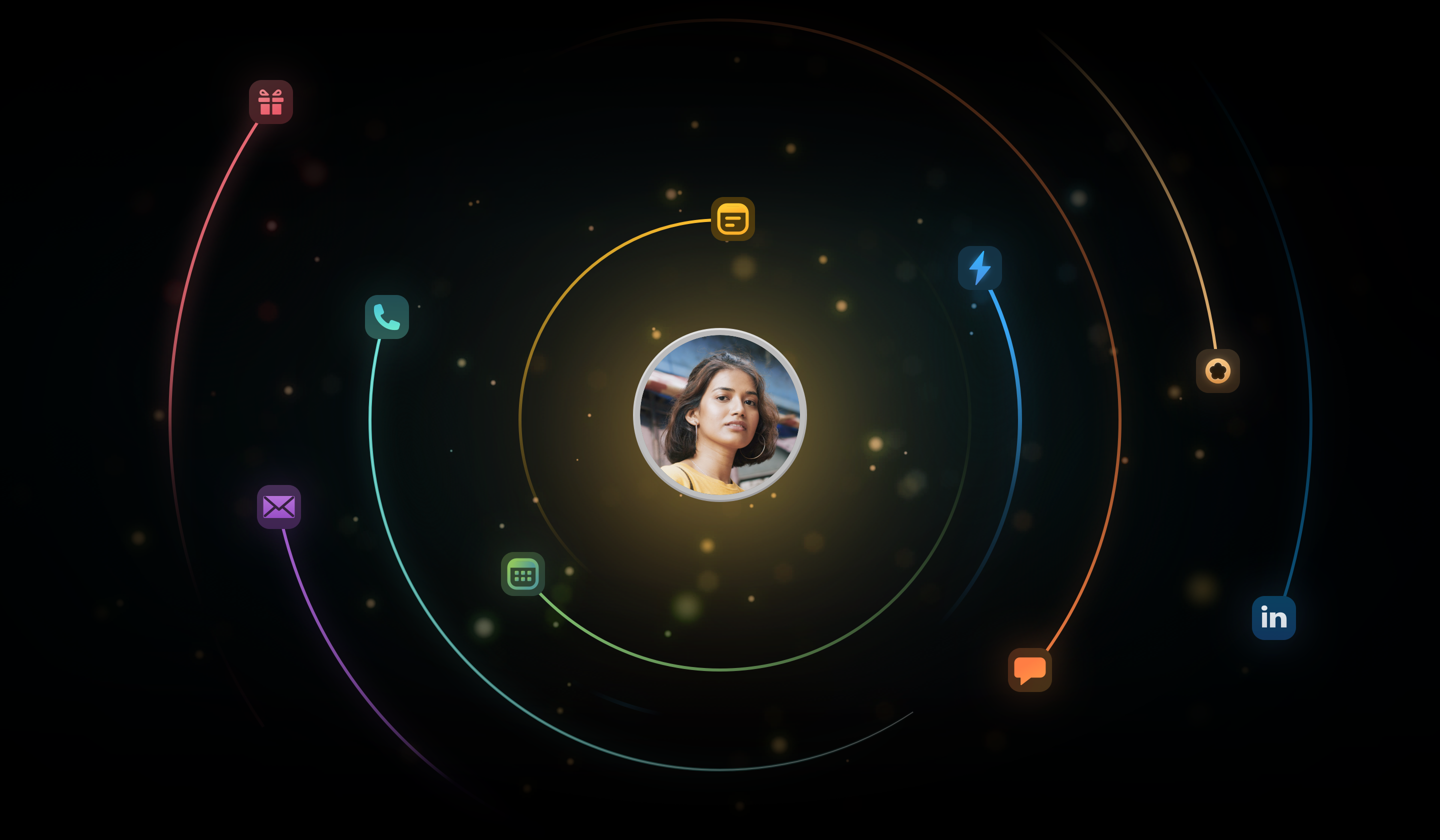 🕰️ Introducing Timeline
We're excited to introduce you to Timeline, a seamless way to view your relationship with someone over time.

Timeline brings together Moments — your first, last, and upcoming calendar events, emails, and text messages — with your notes about a person. It's all the context you need when revisiting someone's profile, beautifully presented and readable at-a-glance.

Quickly take a note using the "N" keyboard shortcut, switch to the About tab using "A", and switch back to Timeline using "T".

Timeline is the first of a few changes we're making to Clay this fall in response to your feedback, and is live across desktop, web, and iOS.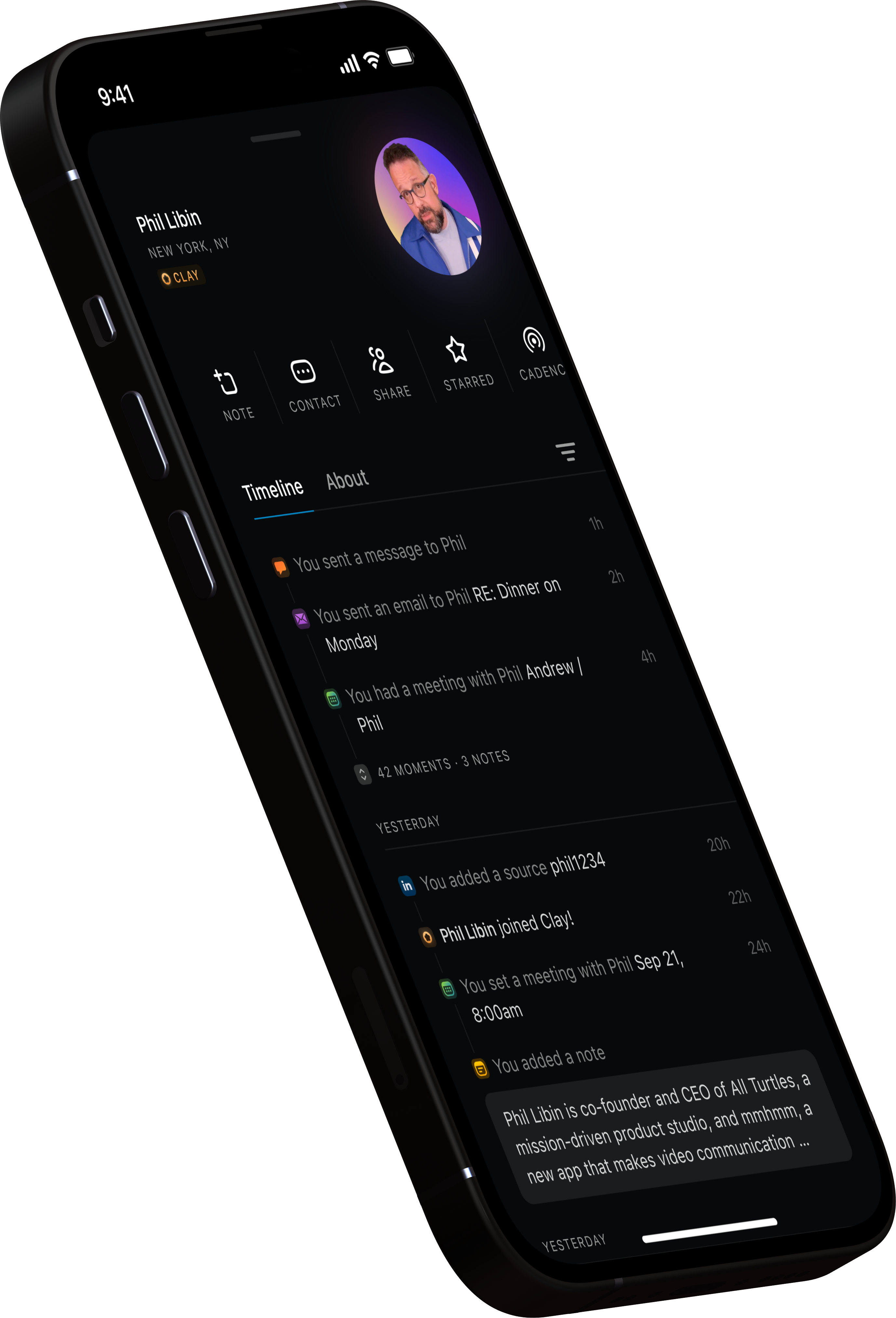 ✨ Fixes and Improvements
💻 Groups are now displayed in the profile sidebar for better scanability
📱 Some glossy new app icons!
📱 Fixes for Apple Contacts syncing
📱 Various iOS 17 fixes (more on the way)
📱💻 Improved handling of token expiration that occasionally triggered logouts