Hope you're having a great week! Read on below to see what's new in Clay.
🆕 New in this release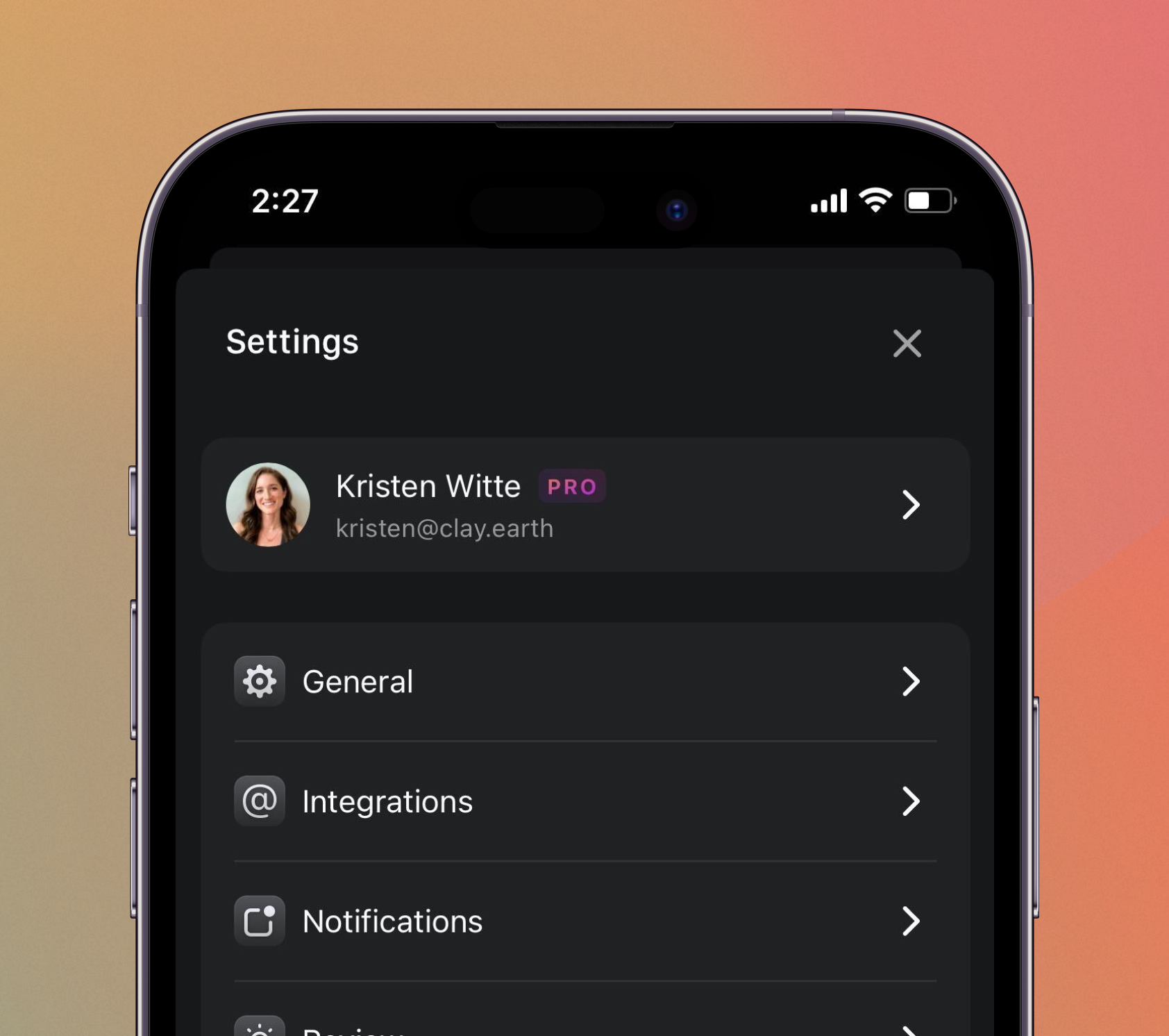 ⚙️ New Updated Settings View on iOS

We announced our new and improved settings view on web and desktop a few weeks ago, and now it's available through iOS, too!

To navigate to settings, click on the face icon in the upper right hand corner and then select "Settings". Check it out and let us know what you think!

✨ Fixes and Improvements
🖥️ Pushed improvement to immediately update the UI when contacts are archived.
🖥️ Refreshed UX in Command Bar and Add to Group modals. Users can now make a selection in the Groups modal without resetting the selection state. Starting selection state in these two modals is also now more consistent.
🖥️ Fixed issues with first navigation event from the main Udo menu or by using the Search input box.
🖥️ Now properly stores reconnect dates locally so that correct date is shown in the Home view.