Hope you're having a great week! Read on below to see what's new in Clay.

🆕 New in this release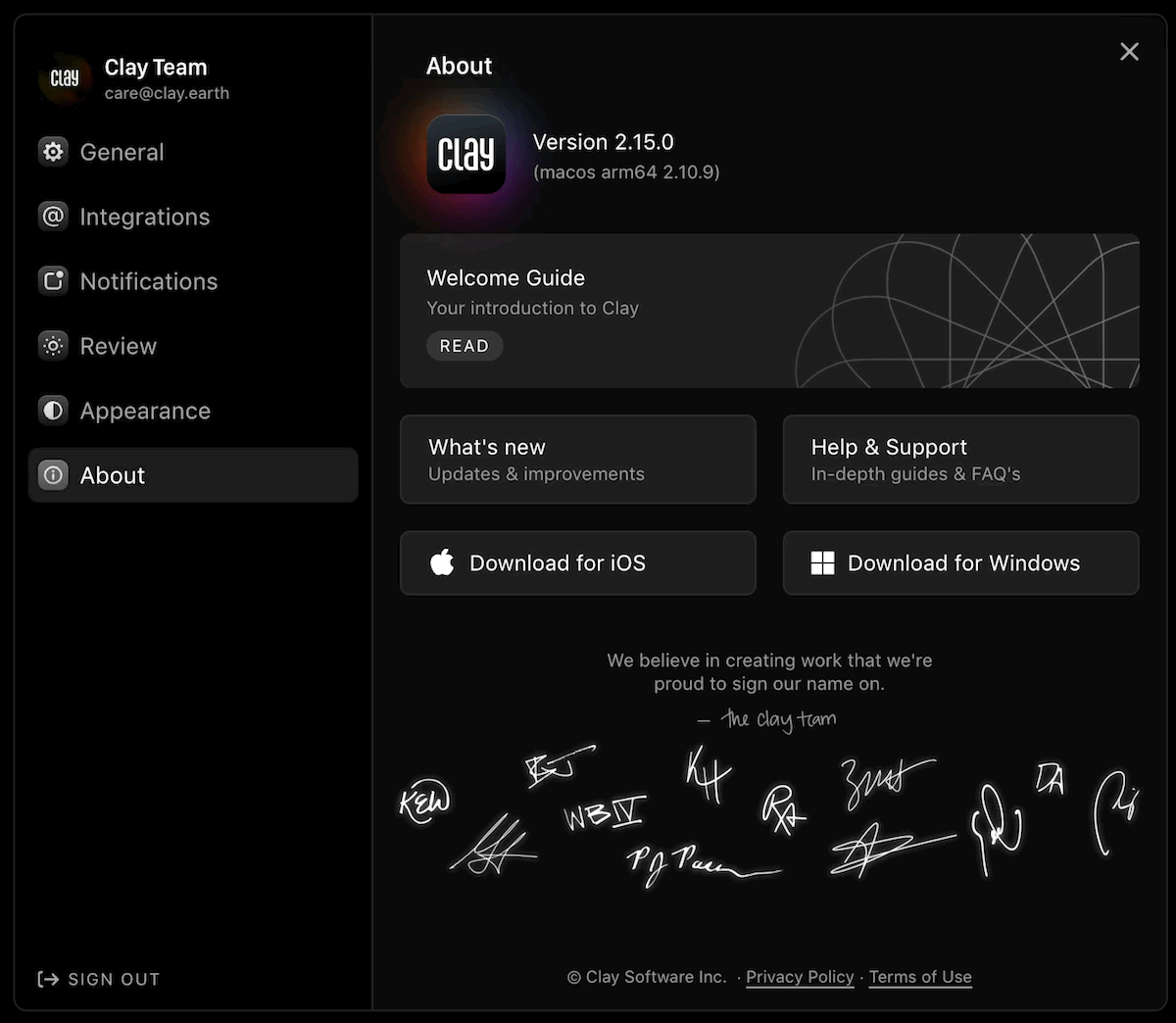 ⚙️ New and Improved Settings View

Check out our new Settings view on desktop and web! The new Settings view beautifully organizes all the preferences you have in Clay, from integrations to notifications to themes. To navigate to Settings, click on the face icon in the upper right and then "Settings" from the menu. We'll be adding more preferences over the coming months as well.

🤝 Introducing Clay's Affiliate Program

We're excited to announce the launch of Clay's Affiliate Program! The program is designed to reward you for sharing Clay with your network. Everyone is welcome, whether you're an influencer, small business consultant, founder, or just a big fan of Clay.

You'll earn $50 for every subscriber who signs up via your custom link, with a generous 60 day cookie window.

We encourage you to share Clay however you best reach your network: YouTube, TikTok, blogging, Linkedin, and beyond! You can find more details and get started here.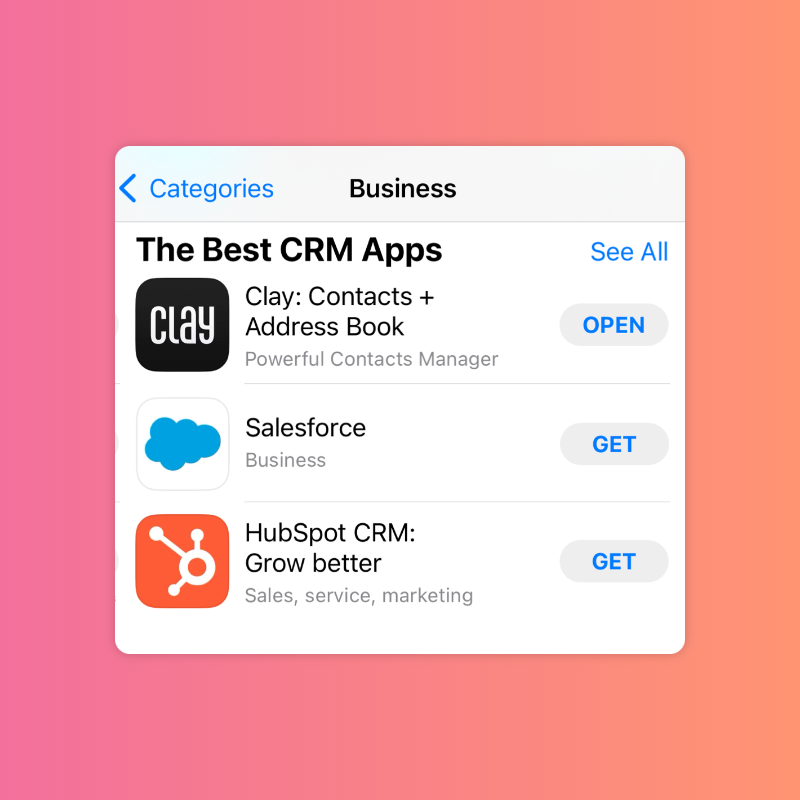 🏅 Clay Named One of the Best CRM Apps!

Apple gave us the tremendous compliment of featuring us as one of the Best CRM Apps in the App Store, alongside apps like Salesforce and Hubspot. Most importantly, thank YOU for your continued support!

✨ Fixes and Improvements
🖥️ New LinkedIn CSV import option
🖥️📱 Improved deliverability of login emails
🖥️ Immediately remove upgrade banner when user upgrades
🖥️ Fixed iMessage integration sync state UI
🖥️ Fixed display of "PRO" badge in Safari
🖥️ Fixed display of globally shared contact profiles when a user is logged out
🖥️ Improved handling of long names in Welcome Guide "Home" display
🖥️ Adjusted Modal background blur, shadow, and overlay
🖥️ Optimized Moments statistics calculation (you'll need to restart your app to update)