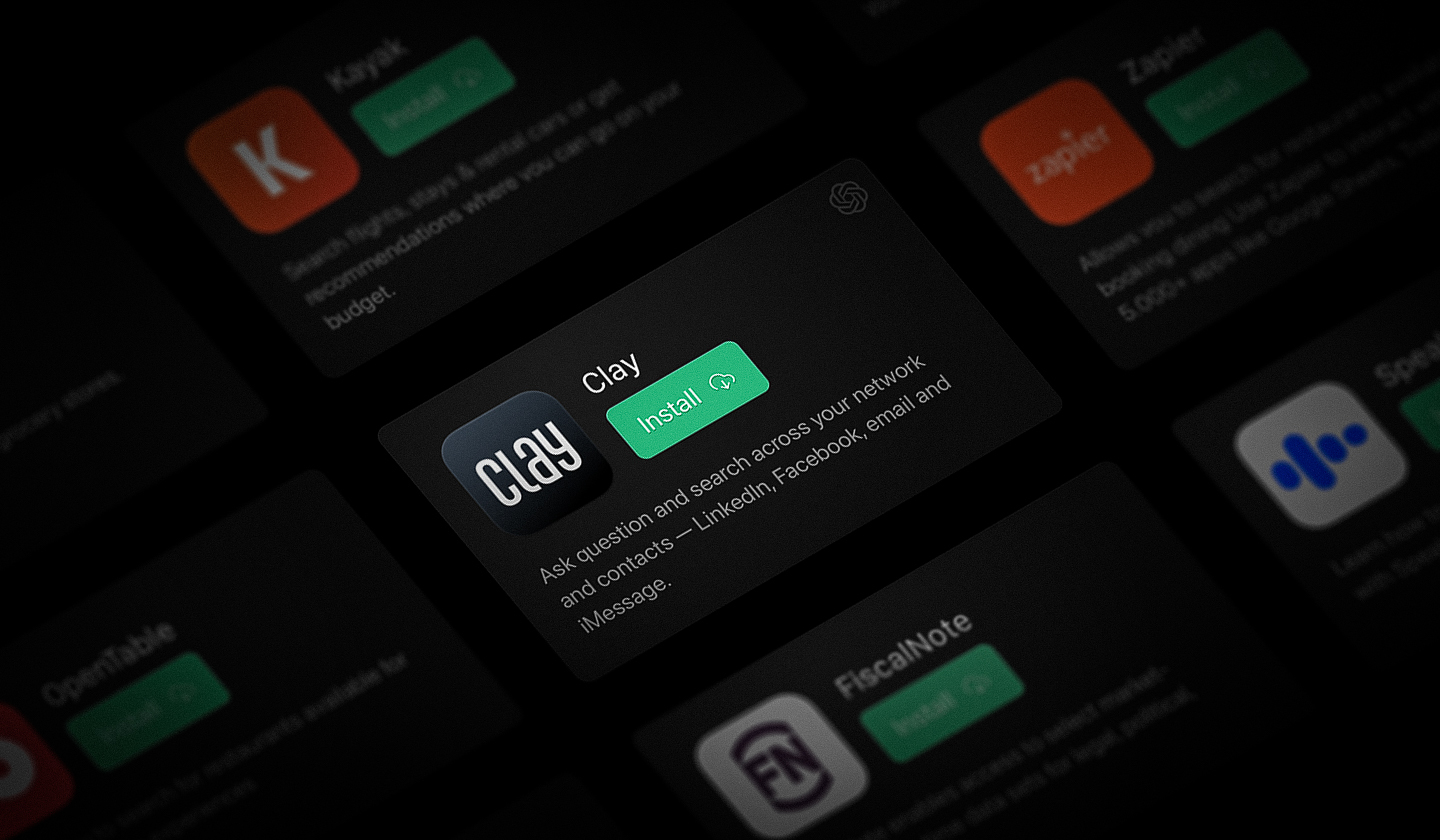 In addition to our Nexus release a few weeks ago, we're excited to introduce Clay's native ChatGPT plugin—the world's first contacts or CRM plugin available for ChatGPT and the most powerful way to ask questions about people in your network.
Clay is the person and relationship layer for all your apps, and adding it to ChatGPT gives the popular chatbot powerful new abilities. To get started, simply visit the ChatGPT plugin store if you're a ChatGPT Plus subscriber, search for Clay, and securely authenticate with ChatGPT.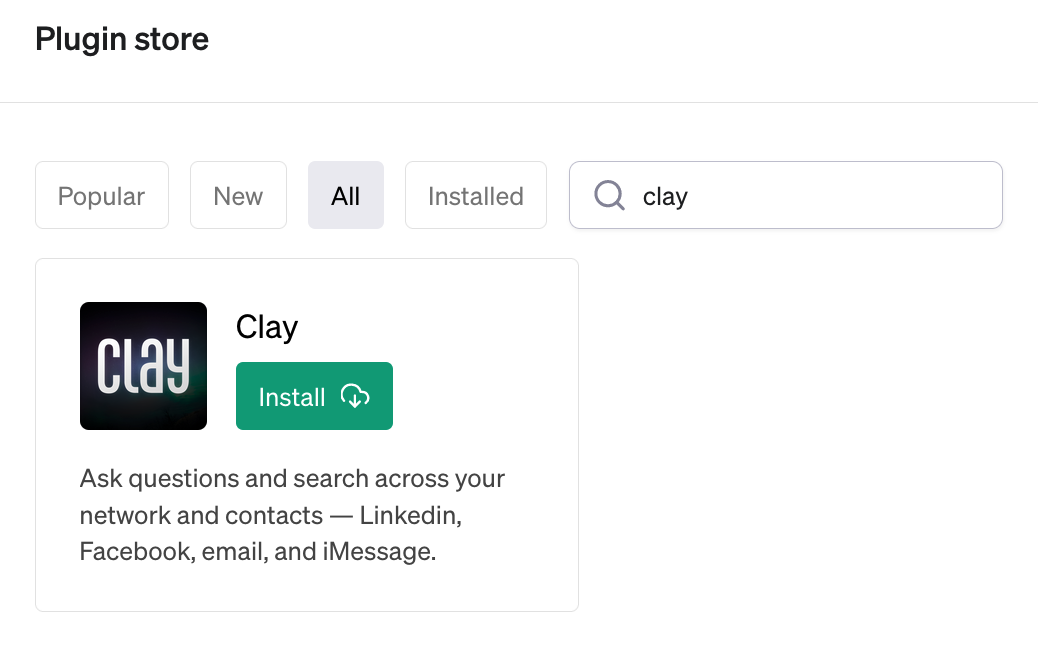 From there, you can use the context from your contacts—like their bio, title, location, and notes—in complex queries and workflows. For example, you can draft high quality intro emails that reference each person's background and use the voice and tone you normally use: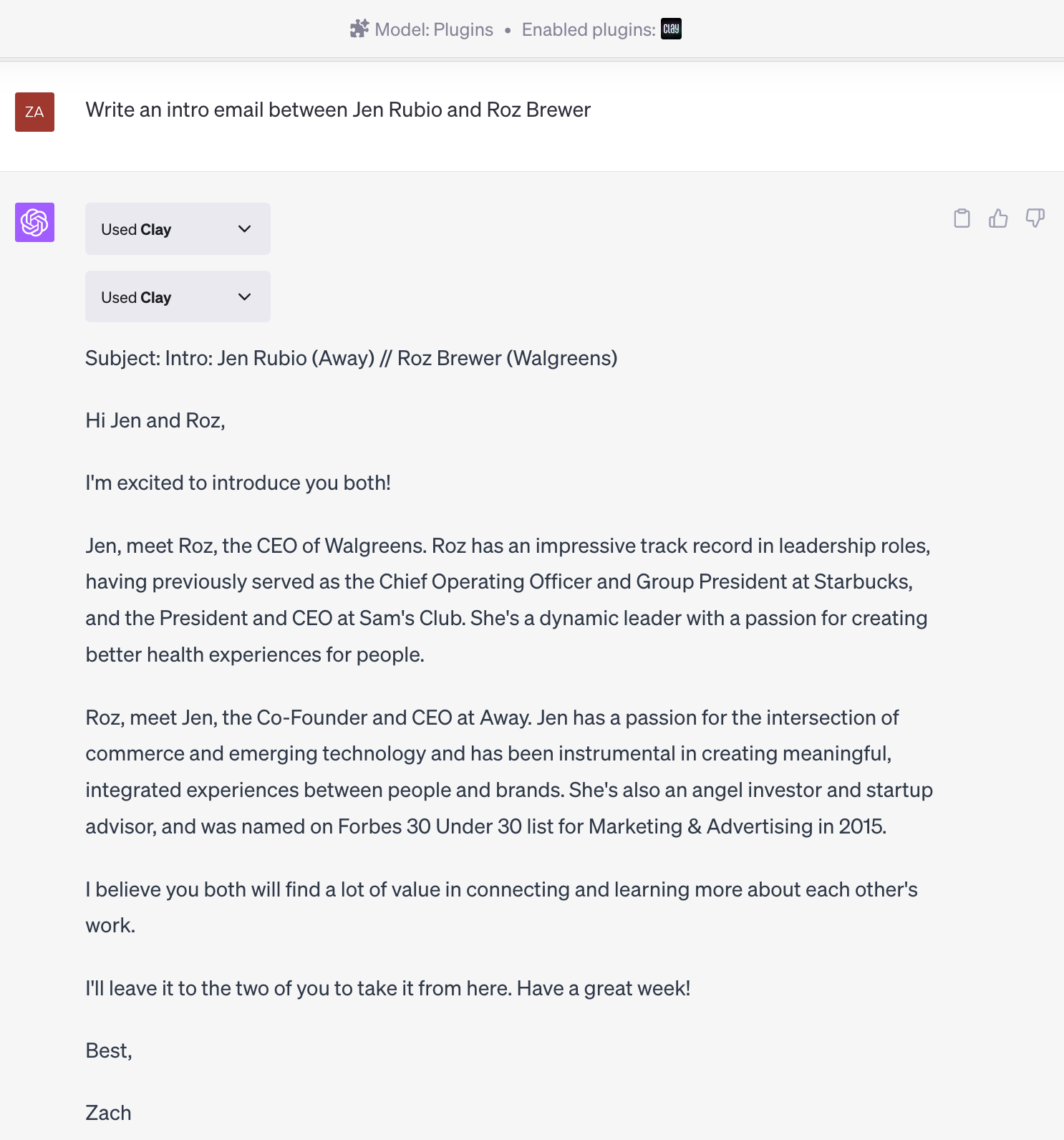 or plan a meetup with someone you know, with knowledge of their location and food preferences: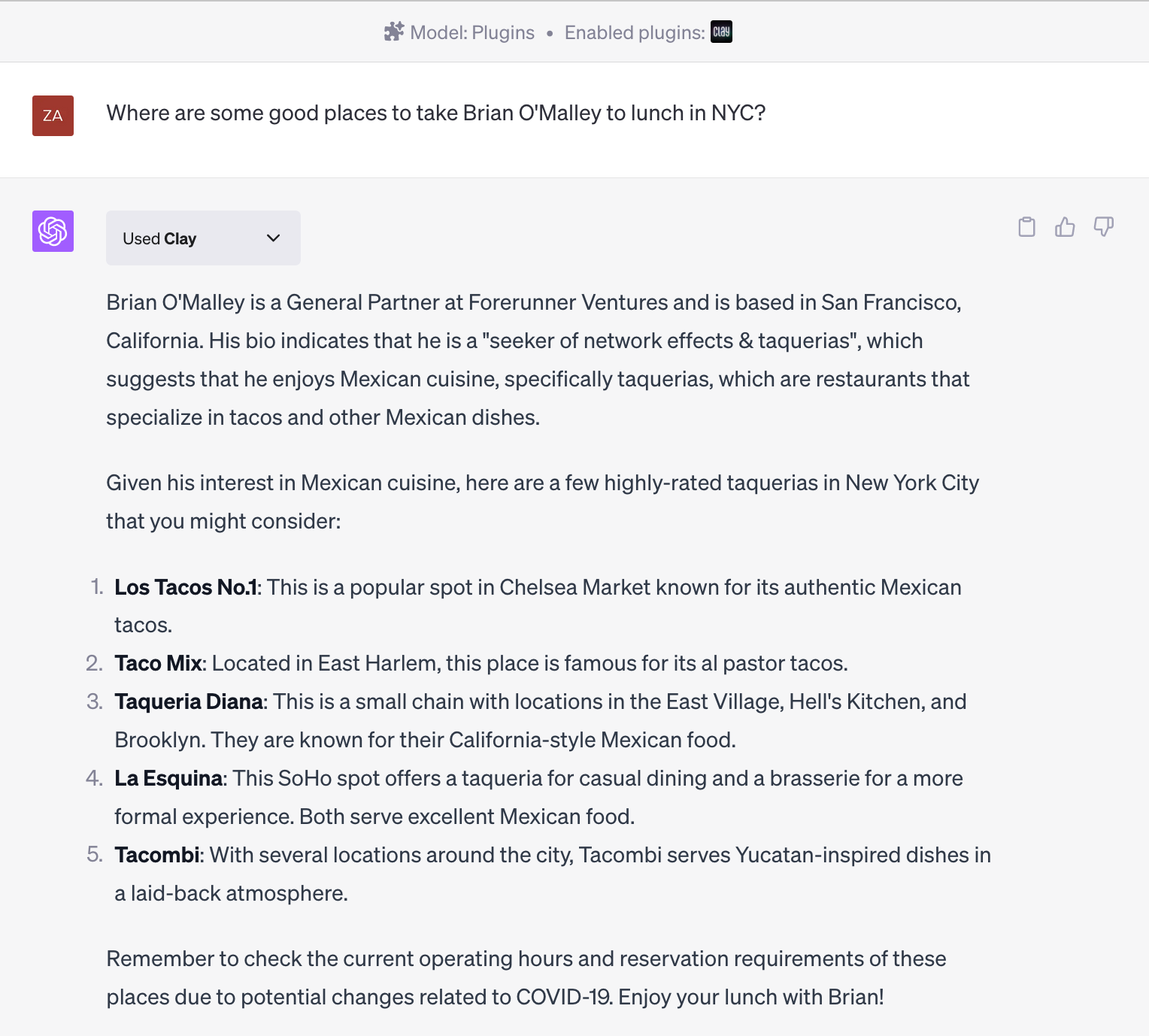 or use other plugins like Zapier to build complex workflows: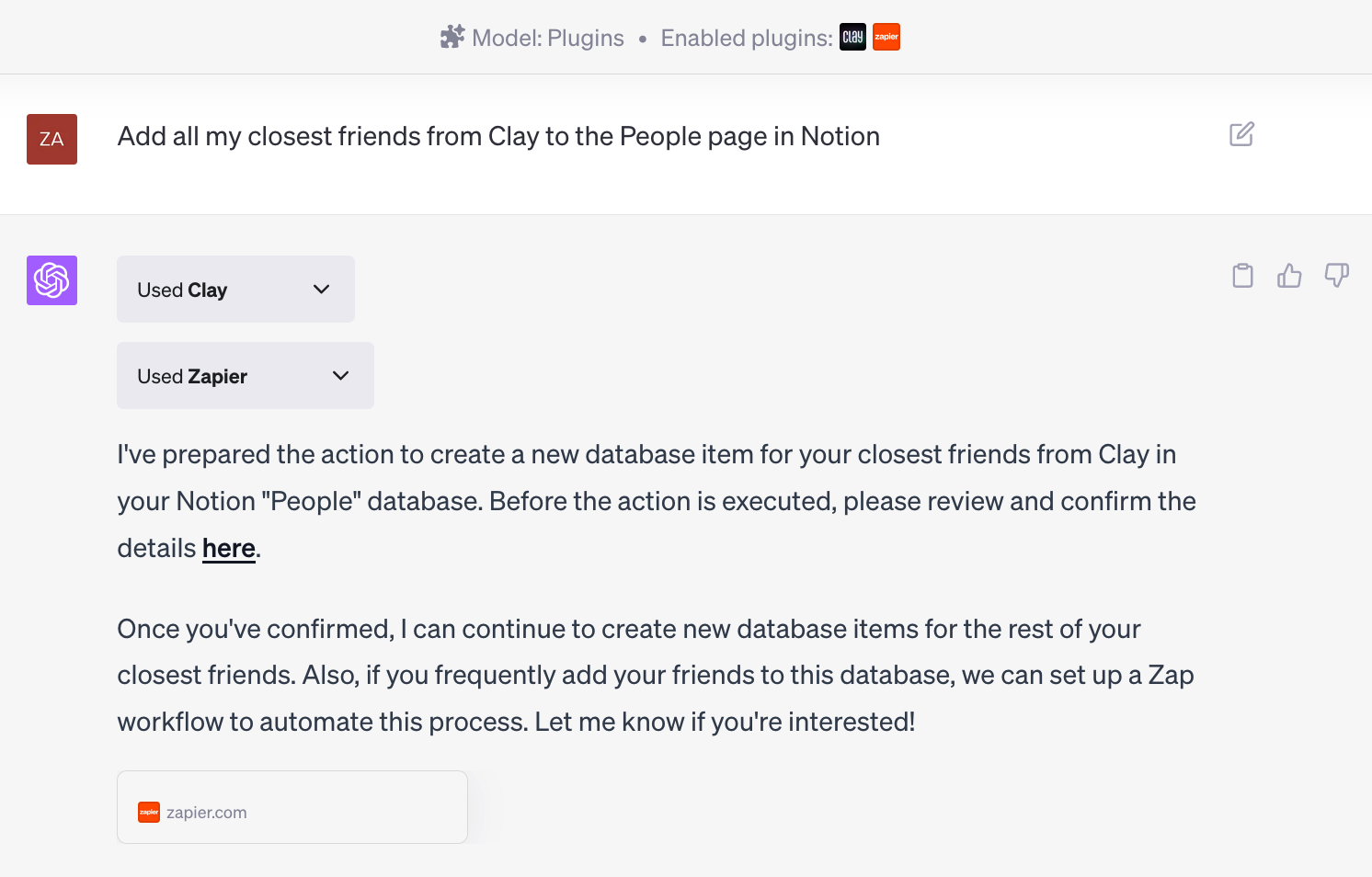 Plugins are currently only available to ChatGPT Plus subscribers, but will be rolled out more broadly soon. We're excited to see what you build with it! As always, send over questions and comments to care@clay.earth.