Hope you're having a great week! Read on below to see what's new in Clay.

🆕 New in this release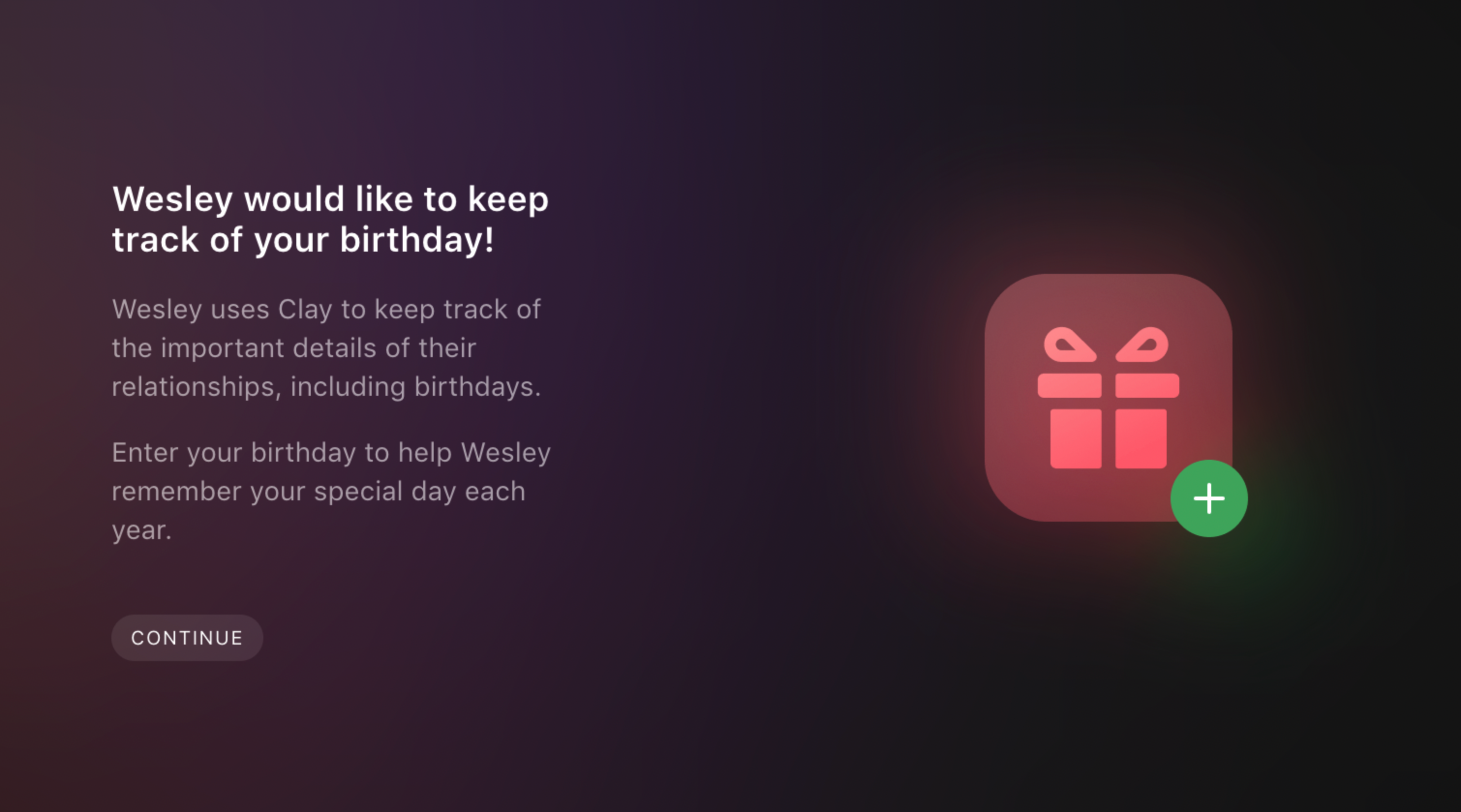 🥳 Never Forget a Birthday Again

We all want to be the type of friend who remembers everyone's birthdays – and now you can be!

Our new Birthday feature shows you where birthdays are missing in your closest relationships. If you'd like, we'll send them an email so they can let you know their birthday, and then we'll update their birthday automatically in Clay!

You'll see that prompt next time you open the app, or find it anytime in Settings > Info > Request Missing Birthdays.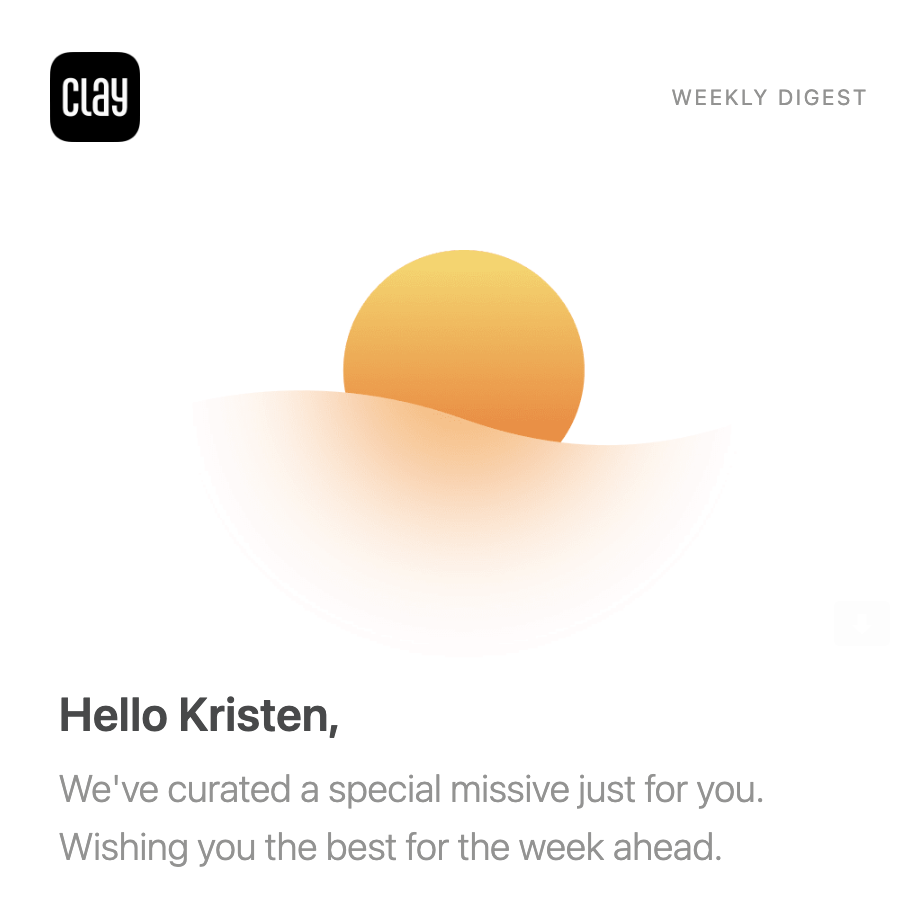 💌 New email designs (including automatic theme switching!)

Coming soon to an inbox near you — we've redesigned our daily and weekly email missives to be more accessible, display correctly in email clients like Outlook and Spark, and automatically adjust to your email client's light or dark mode when possible.

We also added more helpful information like recent tweets and news to the daily and weekly briefs, to make you more informed with less effort.

✨ Fixes and Improvements
🖥️ Launched an improvement where emails sent from the Clay desktop and web apps are now more reliable
📱 Fixed a note crash bug on iOS when adding related people and reminders
🖥️ Improved the login flow to make delegated access more similar to Sign in with Email
🖥️ Added a note to the Sign in with Email flow that suggests checking your spam folder if email isn't received