Lights, camera, action! This week in Clay, we're highlighting new additions to our YouTube channel along with some improvements to search.

🆕 New in this release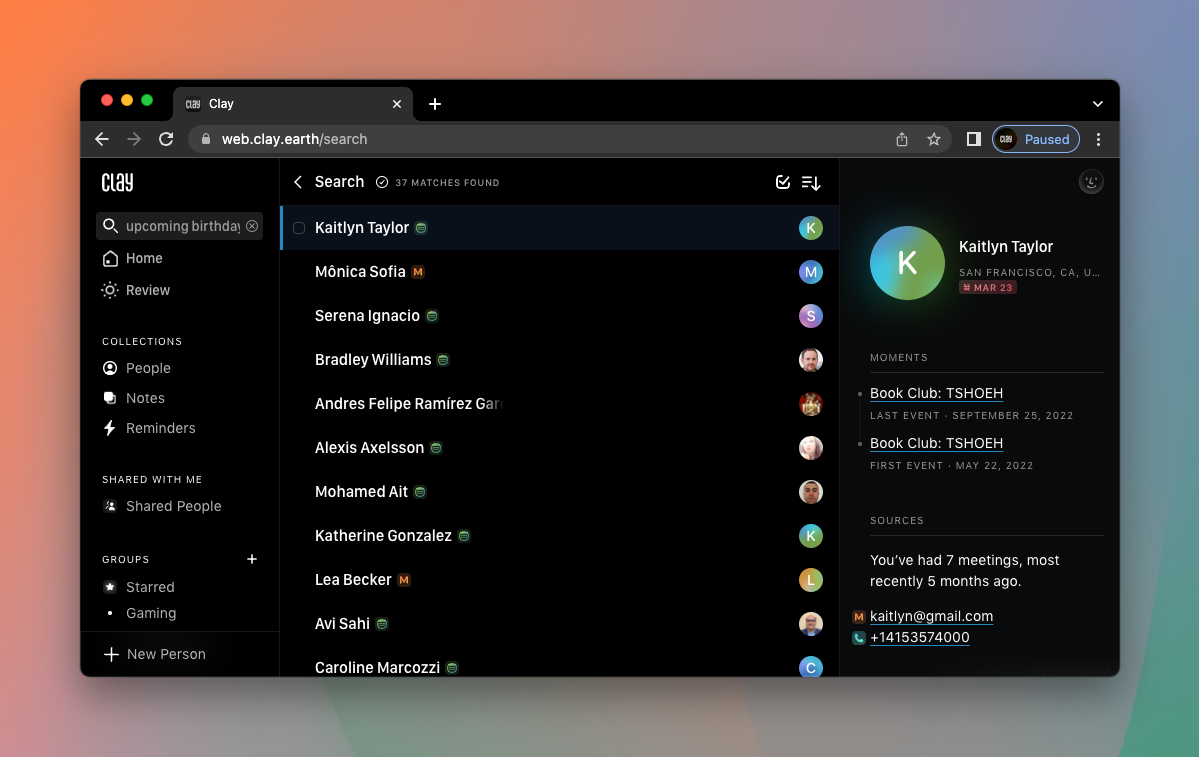 🥳 Upcoming Birthdays: You can now search for upcoming birthdays to see people who have birthdays coming up in the next few weeks.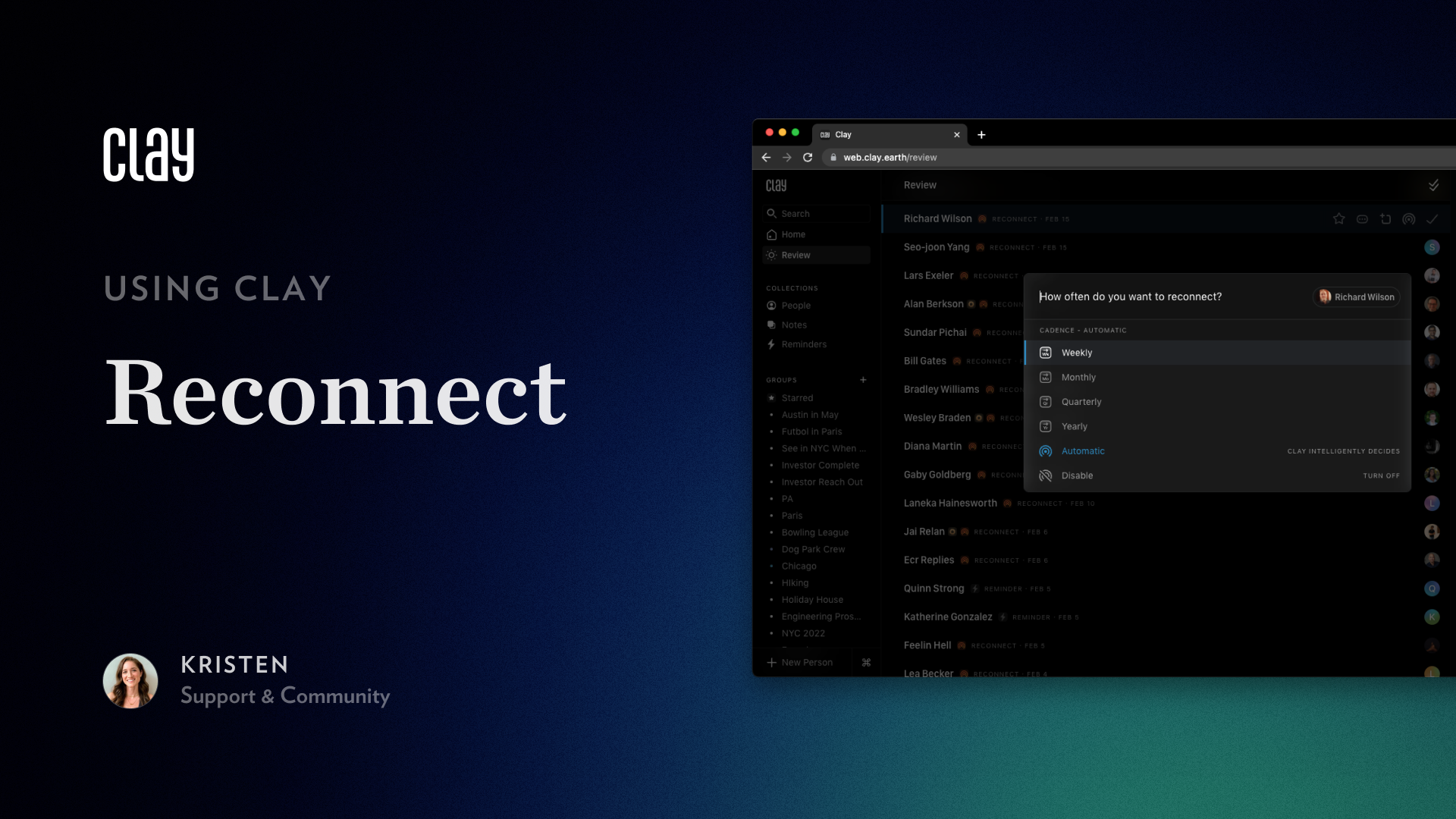 🎥 Clay is on YouTube! We know that some of you are visual learners and wanted to make getting to know your Clay account even easier, so we've added a bunch of new videos to walk through new features and best practices.

Head on over to our YouTube Channel to learn more about contact cards, groups, notes, reminders, reconnect, and more!

We'll continue to add videos, so subscribe to the channel for new content! We'd also love your feedback and ideas - if you have an idea for a new video, feel free to shoot your idea over to us at care@clay.earth 🙂

✨ Fixes and Improvements
🖥️📱 Introduced better support for nicknames when searching for someone's name.
🖥️📱 Other search improvements: one-word search terms now match more reliably, search results that match your notes rank more highly, and a few other tweaks to our search relevance.