This week in Clay, we're excited to announce the release of Shared Groups! This release is groundbreaking for the market today — it's the most beautiful, fast, and private way to send lists of people to others. Keep reading to learn how it will help streamline and enhance your workflow.

🆕 New in this release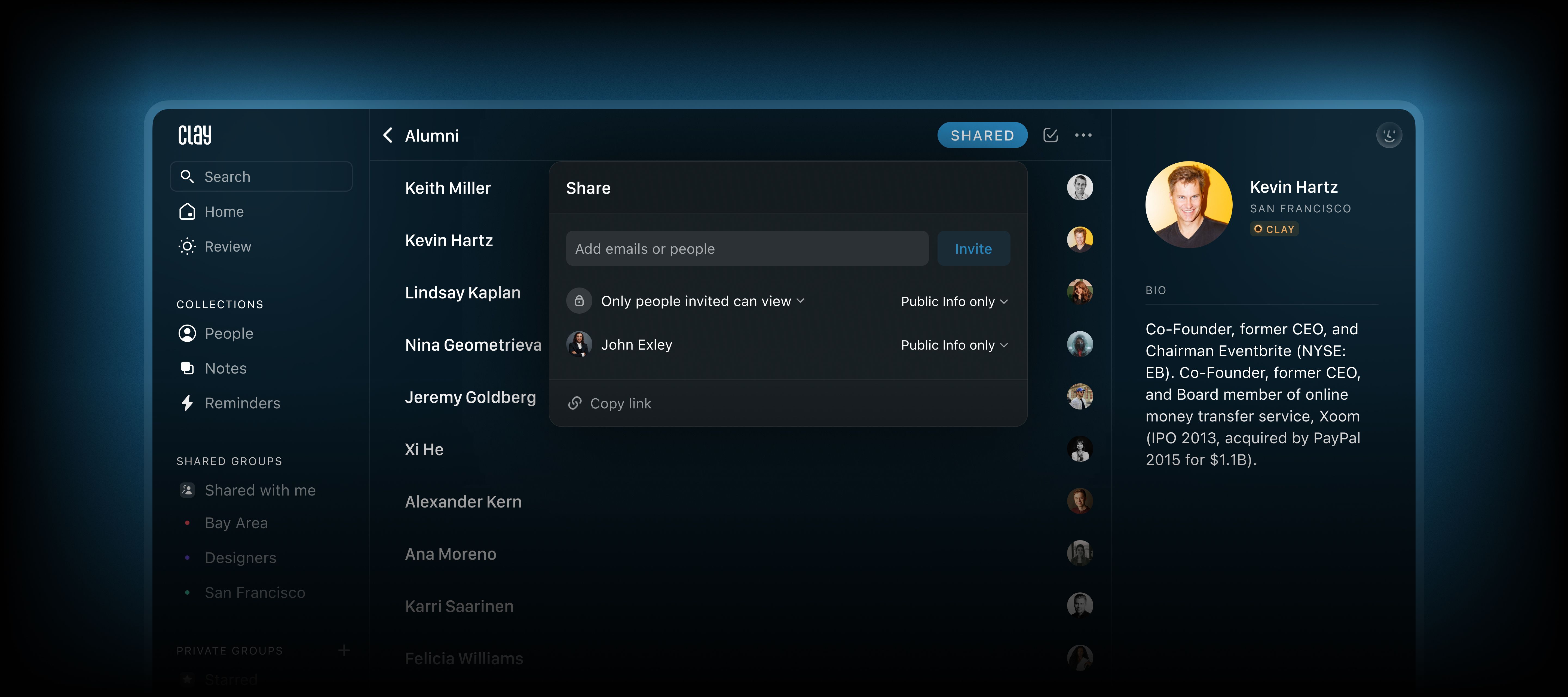 👥 Shared Groups: We're on a mission to make staying connected as easy as possible, and our newest improvement to support that is Shared Groups! Now when you view a group, you can easily share the whole group with someone else by hitting the Share button and creating a link to view the group or inviting someone individually.

As always, you're in control of who sees what — you can share just public profile info, or optionally share their contact info, Moments, and/or notes for more visibility.

Clay is now the easiest way to share groups of people with others. If you need to share:
A list of people you know well enough to intro to someone
A list of portfolio companies with a colleague
A list of candidates with your co-founder
A list of wedding vendors with your significant other
A guest list for an event
A group of friends living in the same city
Shared Groups makes all of those tasks easier than ever. To start, here are some of our favorite food writers and travel bloggers to give you some ideas of how Shared Groups work. For now, Shared Groups are only available on desktop and web, but we'll be bringing it to iOS soon.

✨ Fixes and Improvements
🖥️ Fixed an issue where users were getting redirected to onboarding.
🖥️ Improved experience to show connection count for iMessage integration.