Sharing is caring.
As one of our most valued members, we're excited to share a technical preview of one of our most exciting new features — you can now share your Clay contacts with others, making it easier than ever to stay connected.
Whether you're sending a profile to your coworker who is looking to hire for an open role, making an introduction between friends who just moved to the same city, or even sending your electrician's info to your cousin who blew a fuse, Clay's sharing feature has you covered.
When you view a contact's card in your Clay account, you'll now see the option to share that profile in just a few taps. You can invite people by email individually, or copy a link so you can share it on social media, iMessage, Slack, or elsewhere. You can also choose to share just public info, or optionally include your notes, moments, or contact info as well.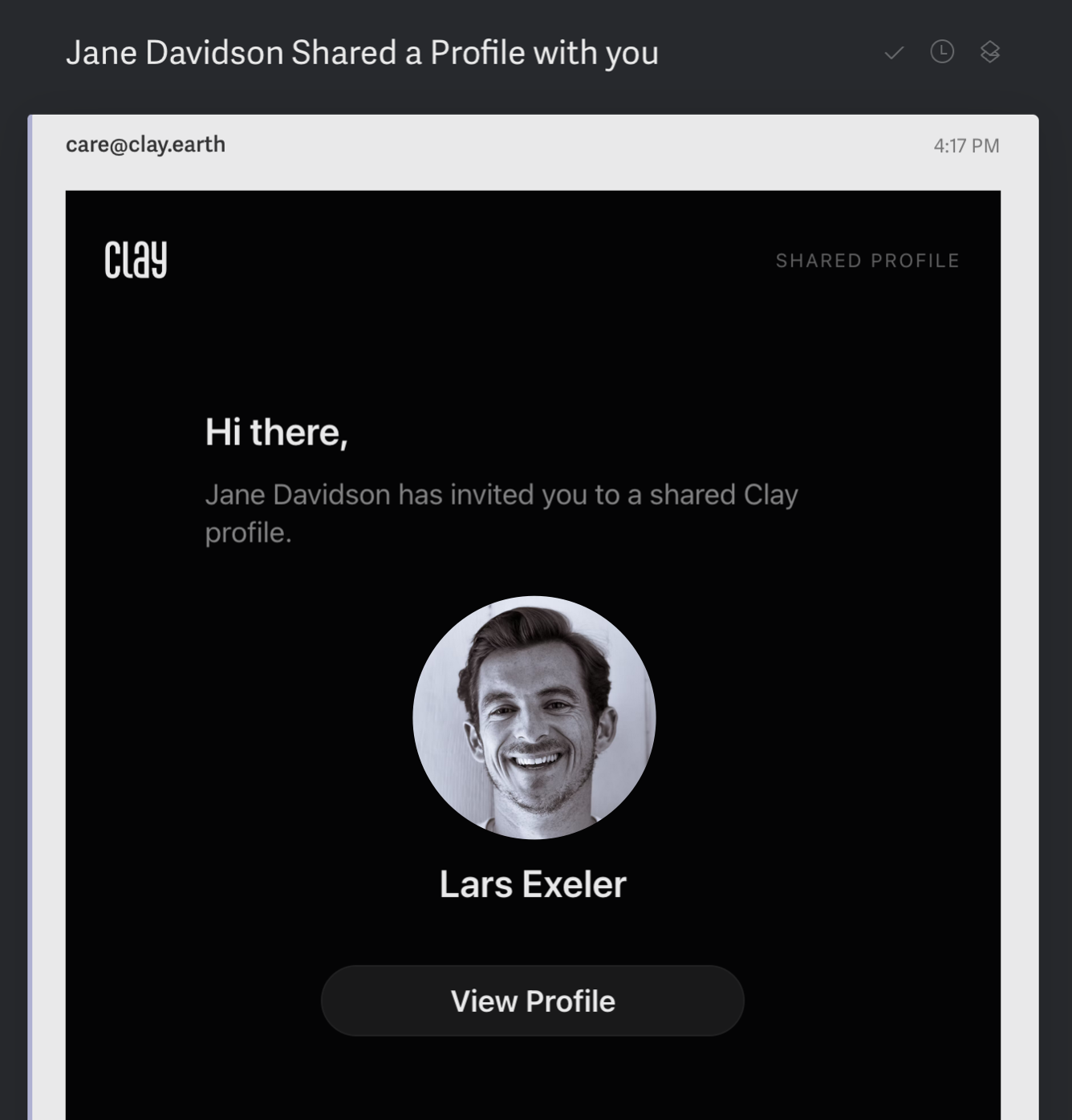 Sharing is still in beta, and we have lots of exciting new features coming in the next few weeks! For now, you can only share from web or desktop, and profiles will open in your web browser.
Whether you know someone who's looking for a new job, starting a company, or even trying to keep track of planning a wedding, Clay would love to help.
To keep in the spirit of sharing (and give you a chance to to try out the feature!), we're giving away 3 months free of Clay Pro to contacts you think could use it right now. To nominate someone in your network to earn 3 complimentary months of Clay Pro, share their profile with us here along with why you think Clay would be a good fit for their needs.
As always, if you want to reach out to us with questions or feedback, you can contact our Care team at care@clay.earth.