This week at Clay, we've been focusing on some improvements and bug fixes. You can check them out in more detail below!

🆕 New in this release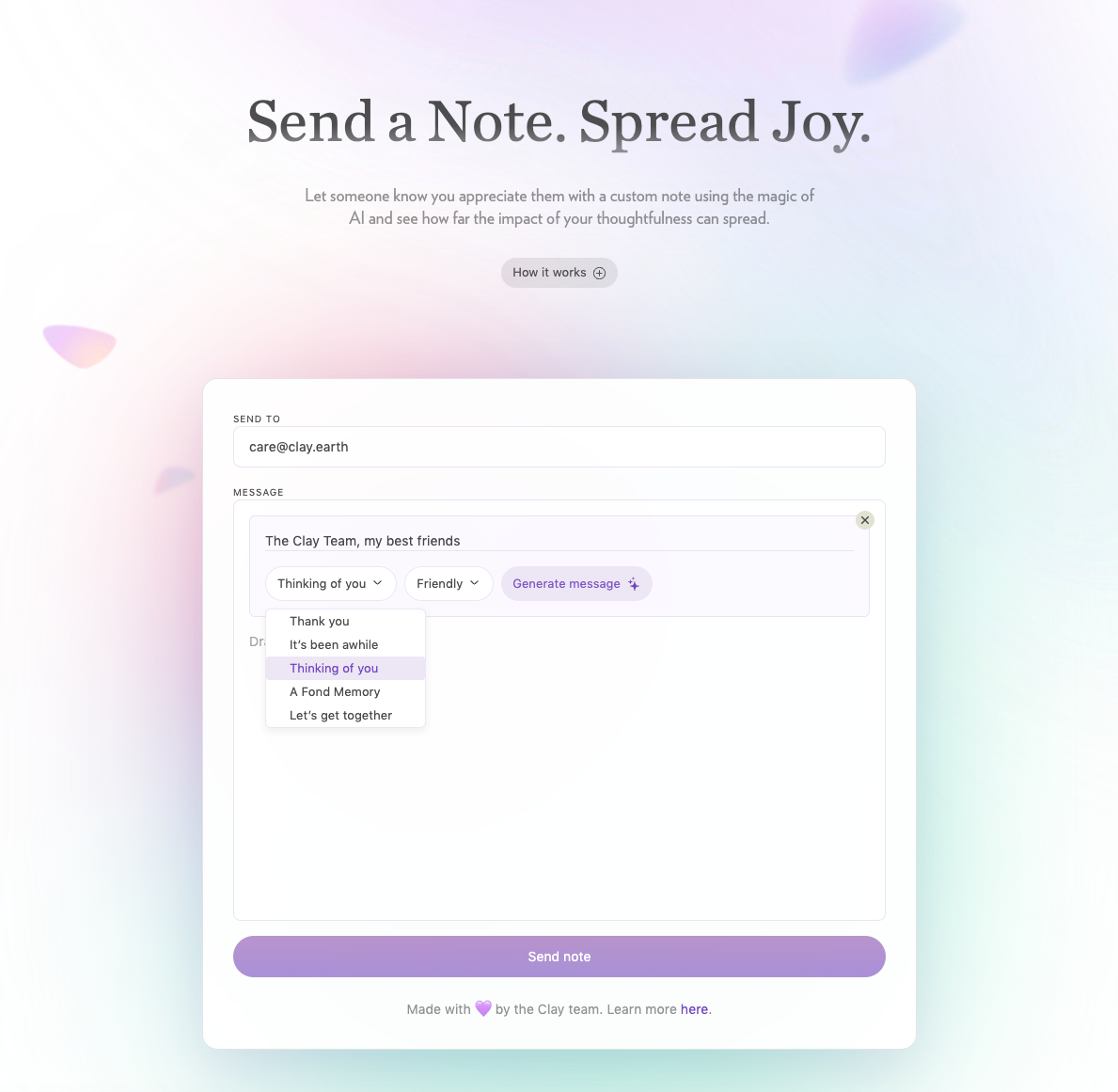 Let us help you spread the love this Valentine's Day 💖 In case you missed last Monday's news, we launched the site Spread Positivity Today, which creates the opportunity to send appreciative notes to people who matter to you, with a little AI help from GPT3 if you'd like it!

We've already had thousands of you generate messages on the site, sending care worldwide. We can't wait to see the positivity you create continue to ripple through our community.

✨ Fixes and Improvements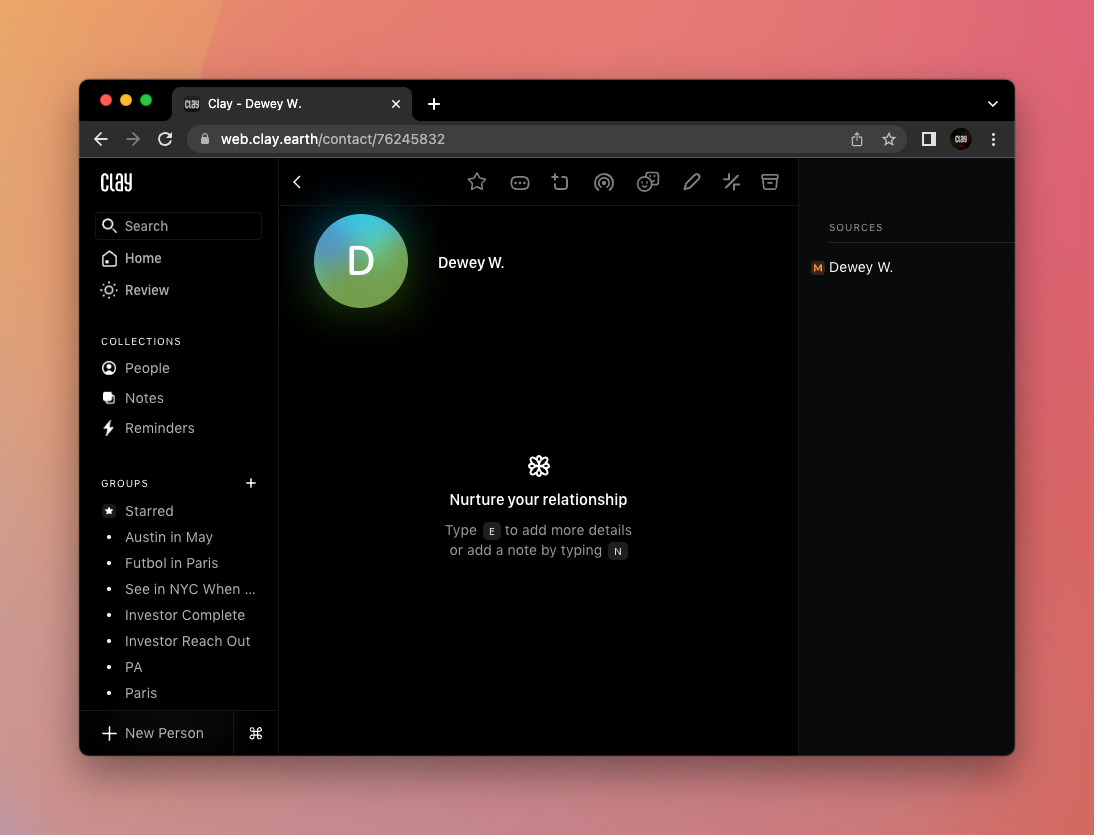 🖥️ Added empty states to all applicable views. These let you know when there's no data to surface in a given view and prompt you on how to effectively engage with the view.
🖥️ We no longer render negative person ages if we have bad data for a person's birth year.
🖥️ 📱 Twitter is changing how their API works and has had some intermittent issues when logging in — we're monitoring the situation and have put together an FAQ

here

with more information in case you encounter any issues.
🖥️ 📱 Fixed issues with the LinkedIn integration that were caused by LinkedIn product changes.