We're checking in this week after our first Clay Team offsite of 2023! We were lucky enough to get most of our team together for some uninterrupted brainstorming and building time in the Big Easy. As a fully remote company, the opportunity to work together in person was incredibly valuable and we have a lot of fun stuff coming your way soon as a result. In the meantime, here are some pics from our time together. Thank you for your patience if we were a bit slower to respond last week - we promise it'll be worth it!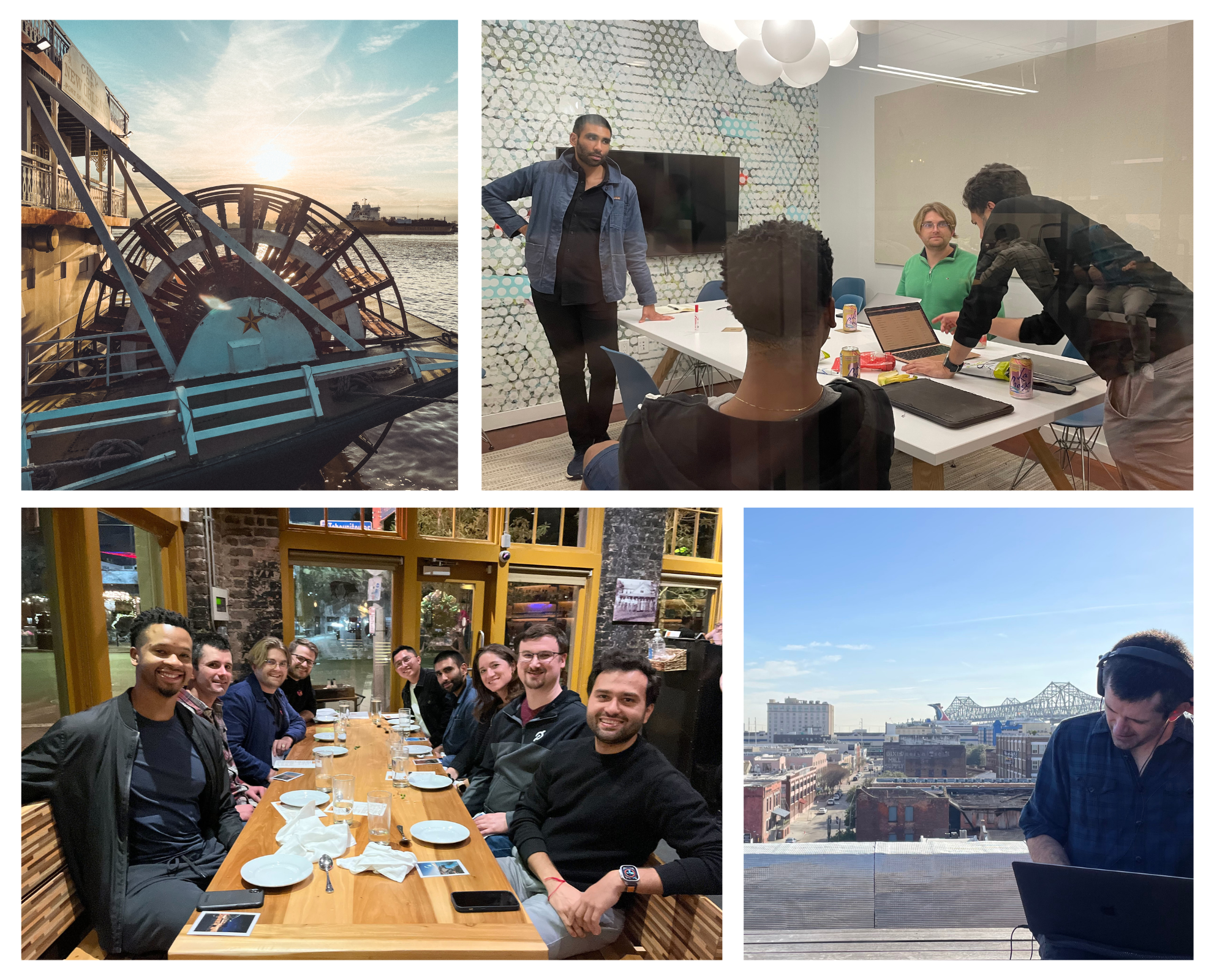 Read on to see what else is going on this week.

🆕 New in this release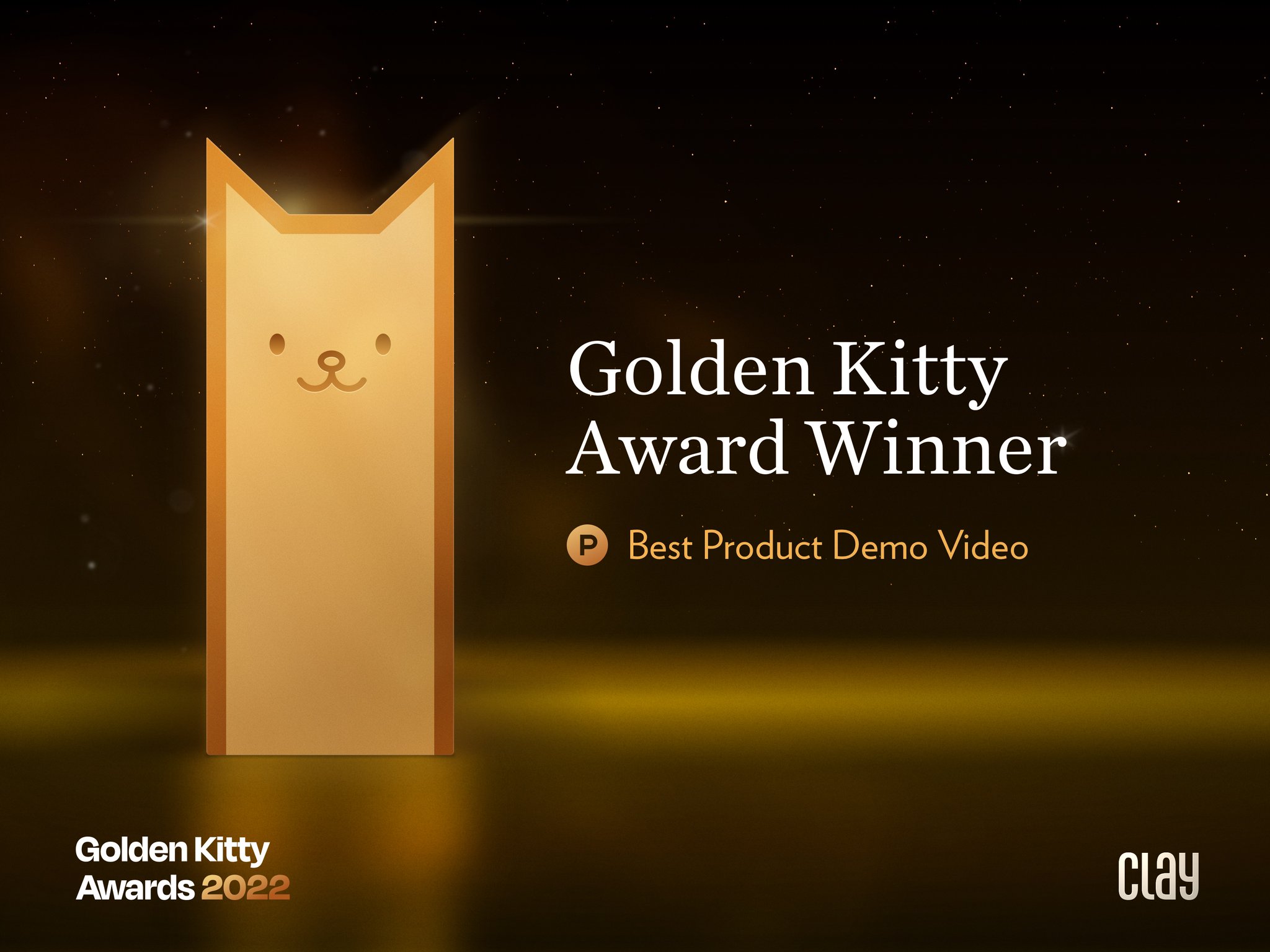 We won Best Demo Video of the Year 🎉 We're delighted to share that Clay has won the Product Hunt Golden Kitty Award for Best Demo Video of the Year! We're honored to join Golden Kitty Award Winners like ChatGPT and NotionAI. We're incredibly grateful for your support, and we're excited for what's to come✨!

✨ Fixes and Improvements
🖥️ Clarified on the Settings page how the "Starred Relationships" toggle effects a user's Reconnect.
🖥️ Added feature to automatically turn link-like text into clickable links when writing a note.
🖥️ Enabled members to edit their own contact information on their profiles.
🖥️ Added "copy phone number" actions for contacts, multi-selected batches of contacts, and groups.
🖥️ Pushed improvement to accurately show LinkedIn integration state when first connecting it to Clay.
🖥️ Launched UX improvements for viewing integration connection states (in Settings or during onboarding) and connecting new integrations to Clay.
🖥️ Added improvement to only show "copy email" for an individual if that person has an email in Clay.
🖥️ Added an offline indicator to show that a user must connect to the Internet to use Clay.