Clay has a few different ways of organizing your people, and each one has its pros and cons depending on your workflow. We wanted to share more about why each of those mechanisms exists and how they might change in the future.
Groups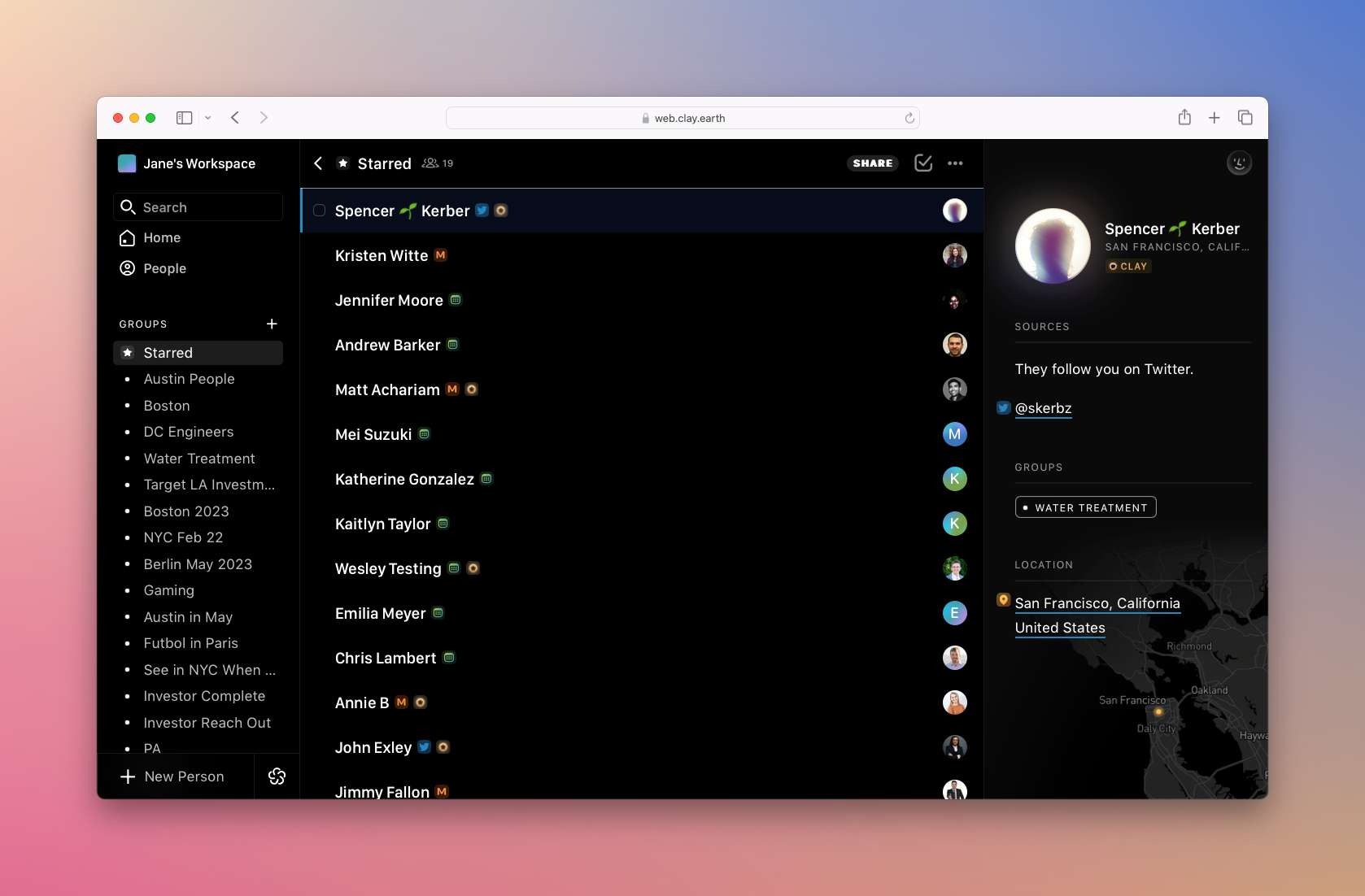 Groups are an easy way to organize groups of people into a static list. You can add people to a group on their profile, with a keyboard shortcut, via the Command Bar, or via a manual import that our team does for you. Groups are visible on the left sidebar of Clay on the desktop or web app, and in Collections on the iOS app. When viewing a Group, you can copy the email addresses for everyone in the group, and set Reconnect cadences on each group.
Groups are similar to lists in other contacts apps where you create the group and manually add people to it over time. While some Clay members use Groups to group together people by role, location, company, stage, or interest, we believe that those things are better served by keywords in your notes since notes are easier to add and a search will return results that are broader than things you've tagged.
For example, consider a group called Journalists I know that you've added five people to. That group will only ever have five people unless you add or remove others to it, versus a search for the word journalist or reporter that can return people who have those words in your notes but also in their bios and work histories. The same problem happens with things like location, where locations might change but your group but your group remains static.
Tags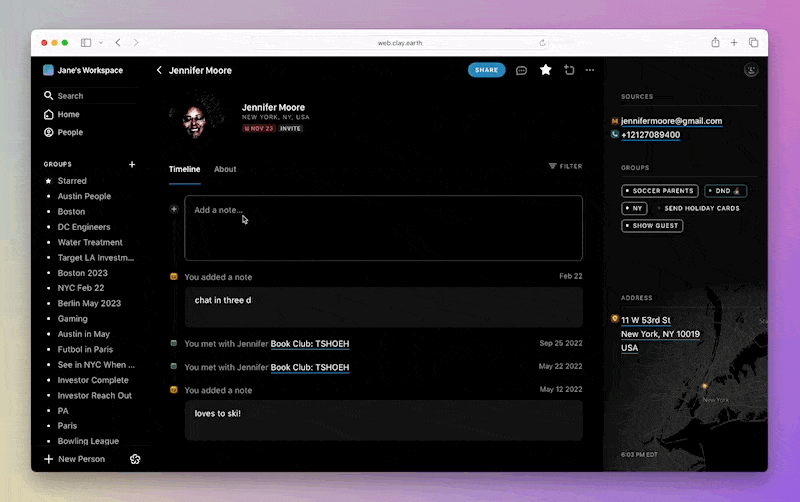 You can type any keyword or hashtag in your notes to then search for people in Clay. Depending on the keyword that you choose, your search may return more results than just the keyword you selected. For example, a search of the keyword NYC will return people that you've written notes mentioning NYC but also return people who live in New York. If you include a tag in a note that is much more specific like #met-at-sxsw-2013, then your search will only return people who include that specific keyword.
Tags are easier to type inline while you're chatting with someone or after a meeting, but a bit harder to manage since there's no way to batch and remove tags to a set of people.
Roadmap
Given the pros and cons of Tagging vs. Groups, we are considering converging the two concepts soon to combine the benefits of Groups with the flexibility of Tags. If you have feedback or ideas, feel free to let us know at care@clay.earth.