First off — we wanted to thank you! We were blown away by all the support we received last week. We wanted to wish a warm welcome to all our new members who joined us from our wildly successful Product Hunt launch.
Finally, we wanted to apologize for the small performance issues we've had over the past week. The team has been working around the clock to make sure everything is speedy again.
We've made a number of infrastructure improvements behind the scenes, and we have some fantastic quality-of-life features this week. We can't wait to share what's coming over the next few releases.
🆕 New in this release
One-click contact: You can now reach out to anyone in Clay with just one click. Our new action is available on every feed item, directly on individual Profiles in the header, in the Command Bar, via a keyboard shortcut (C), and via a swipe gesture on iOS. Reaching out is now always one click or keypress away.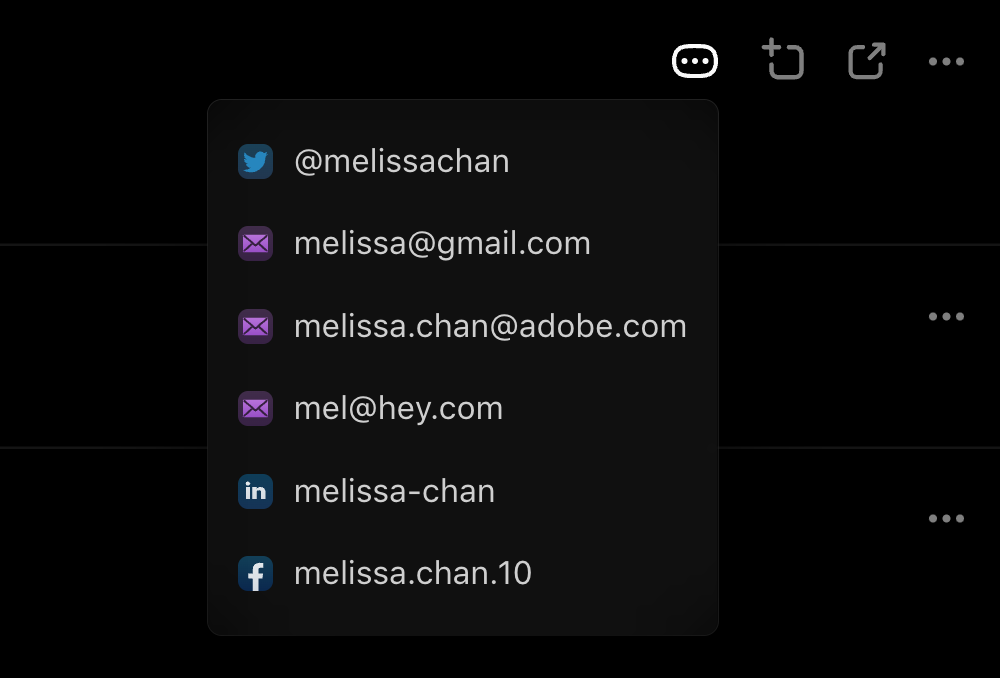 Sign in with Google: Announcing Google sign-in! You can now add a Google account to sign into Clay — go to Settings > Sign in Accounts to add one or more Google accounts. Once you do, you can Sign in with Google on web, Mac, and iOS.


✨ Fixes and Improvements
🖥️ Fixed a bug with theming in login view.
🖥️ Plain text links pasted into a note will now be clickable.
🖥️ "Clay user" badge on Person profile view now displays properly.
🖥️ Fixed a bug where a followup/reminder was getting created for a note but not applied to the note content.
📱 Added new feed items that explain Clay - check them out in your Home view.
📱 Improved sign in and sign up error messages.
📱 Improved how connections are added.
📱 Added a contact swipe feature as well as swipe gestures to the People, Notes, and Reminders views.
📱 Improved swipe gestures in Search view.
📱 Improved how starring a contact is managed.
📱 Improved how links are pasted in notes.
📱 Added a birthday label to contact cards.